THE COLD, hard reality of what looks like a dry winter has hit much of the eastern-Australian feedgrain market this week, with feedlots and graziers paying a premium for truckloads of grain, pulses and cottonseed which fit their needs.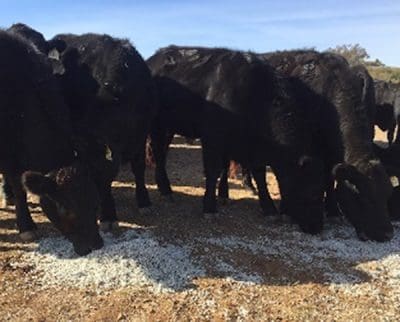 AgVantage Commodities broker, Josh Brown, Narrabri, NSW, said spot loads of feedgrain were putting spikes in the market as end-users bid up to secure tonnage.
"They are paying above $400 per tonne delivered in places to get themselves covered, but it's not clear where the market's sitting at the moment," Mr Brown said.
"Domestic demand is very strong because there's nothing substantial on the forecast for this month, and things are pretty dire."
"If nothing falls out of the sky in the next two weeks, July and August will be frightening."
Trade sources have said feed barley and pulse supplies as far south as Victoria were dwindling, but ASW wheat, cottonseed and sorghum were still available in reasonable quantities.
Small parcels of grain are being sold grower-to-grower, or trader-to-grower, and large end-users like feedlots in southern Queensland and northern New South Wales were now looking to extend their coverage beyond July.
"They're now thinking about how they're going to get through winter."
Coastal transfers of feedgrain from southern Australia into Brisbane have continued to keep a lid on the southeast Queensland market as far west as the Darling Downs, but graziers in NSW are still better off sourcing what grain they can by road from points south.
Growing areas in the far south of NSW last week got some handy falls of around 20 millimetres, but registrations fell away to 5-10mm or less in much of the state's north.
"Bellata had 10mm last week, but that's more of a mood changer than anything else.
"It's really a seller's market at the moment."
Beyond winter cereals
Sorghum for July-August delivery Darling Downs is trading at $360/t, and $380/t into Brisbane, while sorghum for prompt delivery into Tamworth is trading at $355/t.
Traders, growers and ginners are all offering cottonseed ex gin to a market which is desperate for prompt positions, and grower-to-grazier spot loads of faba beans are trading at around $500/t, about $20/t over traders' prices.
In the Wimmera region of Victoria, stockfeed millers are having trouble competing with container packers on pulses.
"Lupins are hot at the moment, and mills are looking for peas and beans to go into their rations instead," one trader said.
While Victoria has the best-established winter crop of all the eastern states, conditions are still seen as far from ideal in many areas.
"It's been a late break for most people, and a lot of growers didn't plant as much as they planned to when they wanted.
"Most of the state needs significant rain."
Victoria's bulk exports of grain have stopped, or close to it, with domestic feedgrain prices at $30/t or more over export parity due to the tight domestic situation.
"There are still some container exports going, but I can't see much bulk out of Victoria from now on."
In the corn market, prices ex farm in southern NSW have been quoted at $400/t, up sharply in recent weeks due to an overflow of demand from animal feeders.
………………………………………………………………………………………………………………….
| | | | |
| --- | --- | --- | --- |
| | ASW wheat | Feed barley | Cottonseed |
| Delivered Darling Downs | $400 | $405-$410 | $345-$350 |
| Ex farm/ex gin MIA NSW | $330 | $325 | $300 |
………………………………………………………………………………………………………………….
Grain Central: Get our free daily cropping news straight to your inbox – Click here