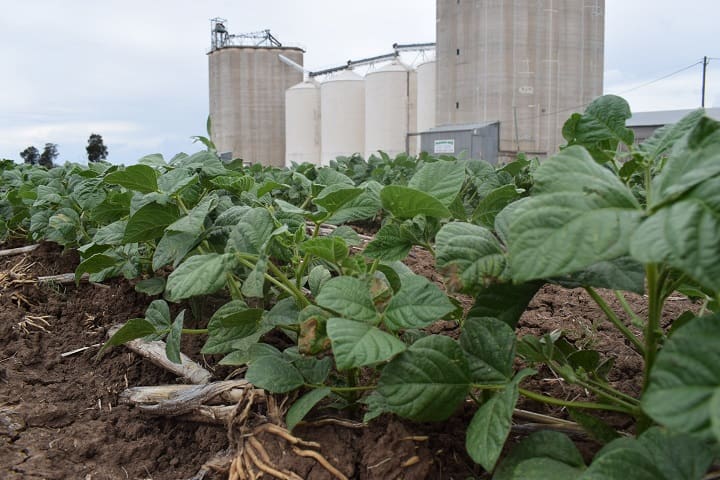 AUSTRALIA has a sound reputation in the international mungbean market for its capacity to supply a consistent, quality product, but needs to watch its flank in the middle sectors of the market as emerging Third World nations become increasingly competitive in that space.
That was a point made by Peters Commodities export manager, Dale Reeves, at the Australian Mungbean Association members' update in Toowoomba last week.
While Myanmar is the world's biggest exporter of mung beans and China dominates the premium grade end of the market, Mr Reeves said Australia was facing increasing competition from the Third World for its processing bean product in the middle of the market.
"That is where we slot in with a lot of other Third World countries. The Baltic region is now producing that sort of grade. African origin is also doing a lot of those grades as well," he said.
"We can supply to any country in the world. We skim off the best quality and ship it into the niche markets that are paying the premiums. But we can also play with the run-of-the-mill guys as well.
"We can ship a better priced product because of its quality attributes over our third world competitors, but they are emerging. Like most countries, they are developing markets like we have and are starting to get footholds as well."
Mr Reeves said Australia had focused so much on keeping its clean green image and being at the upper echelon of the market for so long that the rest of the world was slowly catching up.
"I think sometimes you just have to try to fight fire with fire and make our agricultural production on a per hectare return better in Australia and compete with a middle-ranged quality product with a high yield," he said.
"We have the varieties now that give us a footprint to supply to any market in the world. Maybe we need to take a step back and compete with the emerging countries and produce a higher yielding variety."
Indian import restrictions
Mr Reeves said India had been a challenge for Australian pulse exports with the government there imposing tariffs, duties and quota systems over the past 12 months.
"It has killed off imports from Australia.We have exported very little in comparison to the 10 years prior to that."
Mr Reeves said while the Indians had set a 300,000-tonne quota on mungbean imports, India's domestic buyers were vying for the best priced product they could get in the world, and that wasn't going to be Australia.
"We are not going to sell it cheaply on that basis. The Indians have taken up a lot of the consumption out of countries like Mozambique and Ethiopia, but it is lower grade and lower quality. But that is what they need to compete internally in a constrained market," he said.
Mr Reeves said with the Modi government facing an election next year, it would be interesting to see whether the restrictions eased after that. But until then, the situation was unlikely to change.
"The government is obviously trying to buy votes and the best votes they can buy is the agricultural sector. It is probably the market that put them into power in the first place," he said.
"Firstly, they are trying to keep their promises. Secondly, it is good economic food safety reform. They needed to do it. There were a lot of spiralling prices in India that were uncontrolled, so the government has put some intervention in there to try to stabilise markets and increase their own food security by increasing supply internally."
Grain Central: Get our free daily cropping news straight to your inbox – Click here