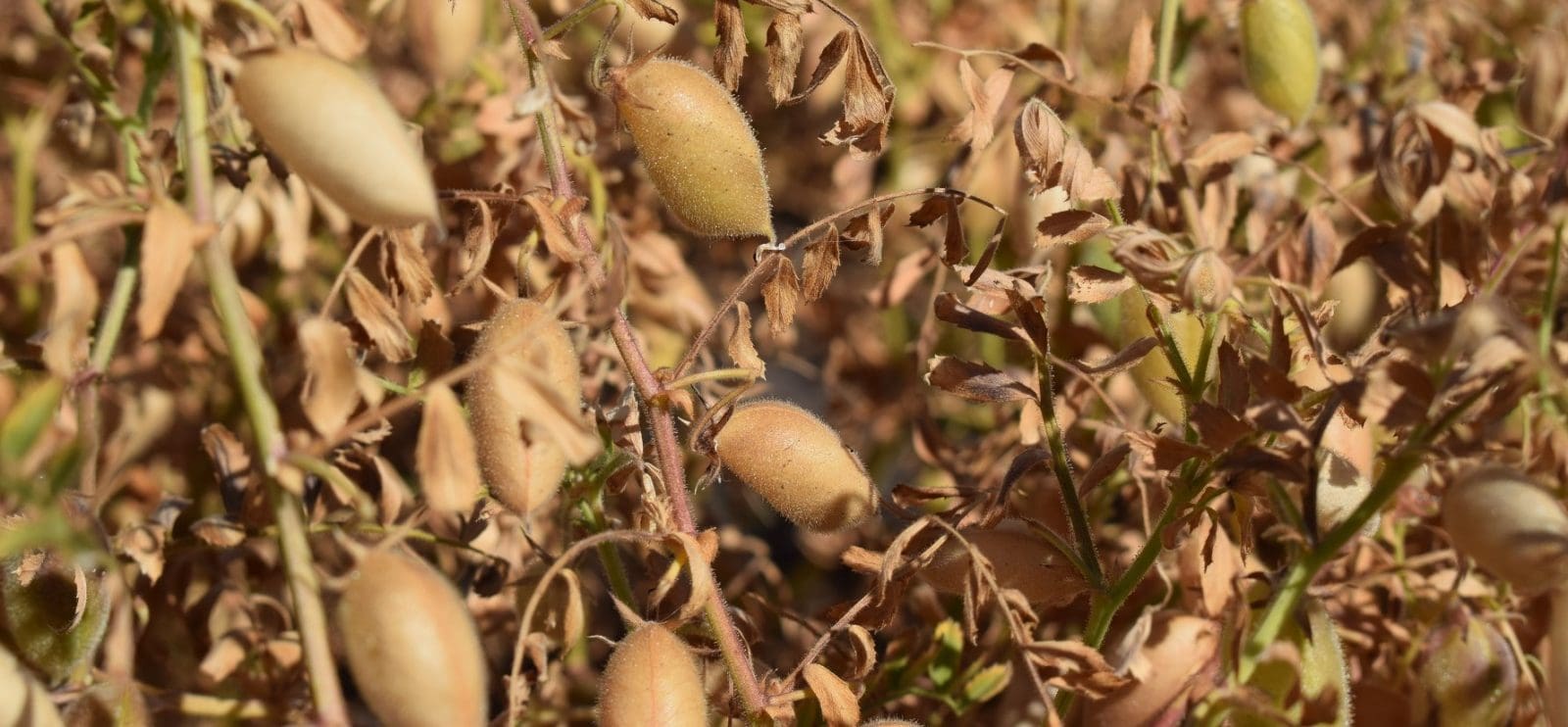 AUSTRALIA'S chickpea exports in March totalled 17,417 tonnes, down 65 per cent from 49,892t shipped in February, according to the latest data from the Australian Bureau of Statistics (ABS).
Bangladesh on 6482t was again the biggest market, with the United Arab Emirates and Pakistan following with 4591t and 2936t respectively.
Pakistan, which along with Bangladesh has been Australia's biggest chickpea market with the continued absence of India, is expected to greatly reduce its demand in coming months as its own crop hits the domestic market.
Pakistan Pulses and Importers Association president Muhammad Ahmed said harvest of Pakistan's desi chickpea crop estimated at 500,000t was almost complete.
The dive in the Australian dollar in March sparked a flurry of export sales of chickpeas, which is expected to lift the total April volumes to reflect a clearing out of stocks of chickpeas from the past three Australian harvests.
| | | | | | | | |
| --- | --- | --- | --- | --- | --- | --- | --- |
| CHICKPEAS | Oct | Nov | Dec | Jan | Feb | Mar | Tonnes |
| Bangladesh | 20644 | 19493 | 33814 | 36799 | 26278 | 6482 | 143511 |
| Canada | 1069 | 864 | 1173 | 939 | 909 | 489 | 5444 |
| Egypt | 0 | 198 | 250 | 125 | 0 | 0 | 573.13 |
| Fiji | 0 | 0 | 19 | 0 | 0 | 0 | 19 |
| France | 24 | 0 | 0 | 0 | 0 | 0 | 24 |
| Greece | 24 | 0 | 48 | 0 | 0 | 0 | 72 |
| India | 0 | 124 | 249 | 121 | 0 | 161 | 656 |
| Indonesia | 0 | 0 | 0 | 0 | 3 | 0 | 3 |
| Israel | 0 | 0 | 24 | 0 | 24 | 0 | 48 |
| Italy | 0 | 24 | 24 | 24 | 0 | 0 | 72 |
| Japan | 48 | 0 | 0 | 0 | 0 | 24 | 72 |
| Jordan | 0 | 120 | 25 | 0 | 0 | 100 | 245 |
| Malaysia | 52 | 48 | 143 | 49 | 73 | 192 | 557 |
| Mauritius | 145 | 97 | 74 | 50 | 173 | 221 | 760 |
| Nepal | 856 | 2569 | 1272 | 0 | 0 | 241 | 4938 |
| New Caledonia | 0 | 0 | 0 | 0 | 0 | 0 | 0 |
| New Zealand | 0 | 13 | 27 | 14 | 25 | 26 | 105 |
| Oman | 72 | 48 | 0 | 0 | 0 | 0 | 120 |
| Pakistan | 12697 | 12047 | 12004 | 12307 | 19638 | 2936 | 71629 |
| Romania | 0 | 24 | 0 | 0 | 0 | 24 | 48 |
| Singapore | 2 | 27 | 48 | 0 | 0 | 75 | 152 |
| South Africa | 0 | 24 | 0 | 0 | 48 | 0 | 72 |
| South Korea | 0 | 0 | 0 | 0 | 24 | 0 | 24 |
| Spain | 120 | 24 | 120 | 48 | 0 | 167 | 479 |
| Sri Lanka | 221 | 72 | 48 | 244 | 326 | 505 | 1416 |
| Thailand | 28 | 48 | 12 | 24 | 0 | 0 | 112 |
| UAE | 10038 | 3316 | 4304 | 3939 | 927 | 4591 | 27116 |
| UK | 1031 | 806 | 1446 | 763 | 1261 | 927 | 6233 |
| USA | 103 | 62 | 170 | 22 | 88 | 160 | 605 |
| Yemen | 0 | 50 | 0 | 100 | 96 | 96 | 342 |
| TOTAL | 47173 | 40098 | 55296 | 55569 | 49892 | 17417 | 265446 |
Table 1: Australian chickpea export data for October to December 2019 and January to March 2020. Source: ABS
Grain Central: Get our free daily cropping news straight to your inbox – Click here