PROSPECTS look bright for Australia's biggest human-consumption pulse crops, but new-crop prices are under some supply-side pressure.
India's temporary easing of the lentil tariff has lifted current-crop values which are now on their way down, but prompt and deferred chickpea, faba bean, lentil and mungbean markets are mostly lower when compared with last month.
The firmer Australian dollar is discouraging traders from accumulating for new-crop shipments of winter pulses, but dips in the currency are sparking some activity.
Chickpeas
Chickpeas stored on-farm are making their way to Downs packers for around $680-$700/tonne in the prompt market, well above the new-crop market at $600-$610/t for Oct-Nov.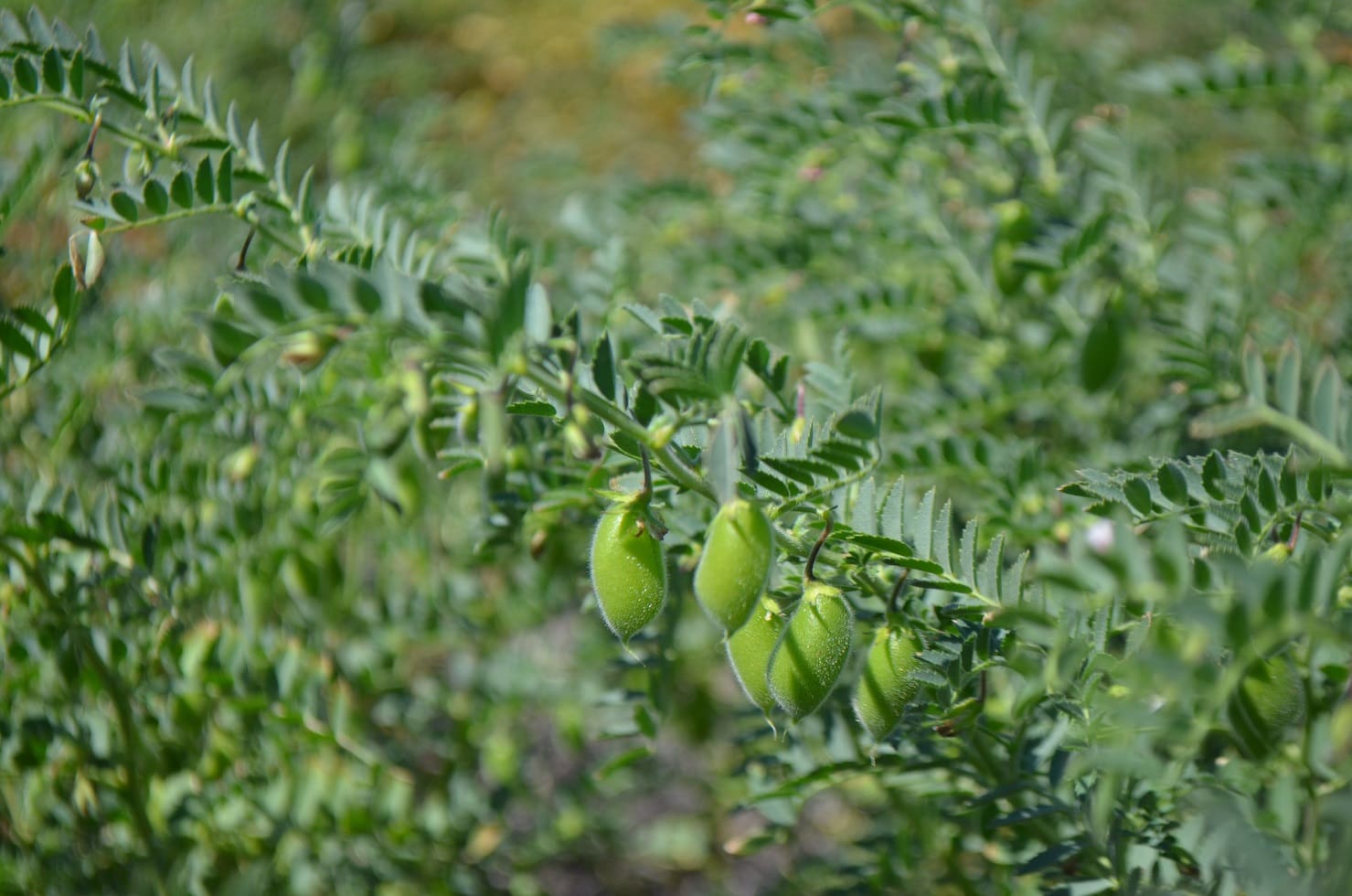 The big inverse represents the shortage of current-crop and old-crop chickpeas versus the likelihood of a plentiful new-crop.
"There are a lot of bearish factors, but the Aussie dollar is going to play a major role," Pulse Australia and GrainTrend director Sanjiv Dubey said.
"The chickpea market is fairly steady in the sense that there is demand coming up, and buyers are buying, but the focus is the crop outlook for Australia.
"So far, I would rate it as better than average."
With India likely to stay out of the market for now, Bangladesh and Pakistan are again shaping us as the volume buyers for new-crop chickpeas.
Traders are believed to be in the market for January-February 2021 shipment at the earliest.
"For October-November shipment, the market has always been India ahead of their harvest in March and April.
"Pakistan harvests later, so its demand is for later months. 
"There's no pressure now to start accumulating cargoes."
ABARES last week released its initial forecast for the crop now in the ground.
It estimates area at 531,000 hectares, just over double last year's area, and tonnage at 662,000t, well over double what last year's harvest yielded.
| | | | | | | |
| --- | --- | --- | --- | --- | --- | --- |
| State | 2018-19 ha | 2018-19 tns | 2019-20 ha | 2019-20 tns | 2020-21 ha | 2020-21 tns |
| Qld | 165,000 | 118,000 | 170,000 | 170,000 | 250,000 | 300,000 |
| NSW | 59,000 | 22,000 | 25,000 | 20,000 | 220,000 | 275,000 |
| Victoria | 33,000 | 24,000 | 50,000 | 75,000 | 45,000 | 68,000 |
| SA | 26,000 | 27,000 | 10,000 | 10,000 | 8,000 | 9,000 |
| WA | 11,000 | 14,000 | 8,000 | 6,000 | 8,000 | 10,000 |
| TOTAL | 294,000 | 205,000 | 263,000 | 281,000 | 531,000 | 662,000 |
Table 1: Chickpea area and tonnage for old crop, current crop and new crop. Nearly all of Australia's desi chickpeas, which form the vast majority of Australian chickpea exports, are grown in Queensland and NSW. Kabuli chickpeas feature in other states. Source: ABARES/Pulse Australia
| | | | | | | |
| --- | --- | --- | --- | --- | --- | --- |
| | 2018-19 ha | 2018-19 tns | 2019-20 ha | 2019-20 tns | 2020-21 ha | 2020-21 tns |
| Faba beans      | 234,000 | 196,000 | 235,000 | 233,000 | 327,000 | 402,000 |
| Field peas      | 230,000 | 225,000 | 204,000 | 160,000 | 219,000 | 259,000 |
| Lentils | 400,000 | 240,000 | 272,000 | 359,000 | 335,000 | 381,000 |
Table 2: Faba bean, field pea and lentil area and tonnage for old crop, current crop and new crop. Source: ABARES/Pulse Australia
Faba beans
Excellent crop conditions in New South Wales, South Australia and Victoria have seen ABARES forecast Australia's new-crop faba bean production at 402,000t, up more than 70 per cent on last year's crop.
The game-changer is northern NSW, where trade sources estimate its crop could cover 30,000-60,000ha as the region emerges from three years of drought.
In the prompt market, packers in country Victoria had been paying around $550-$570/t last month, but the market dropped around $50/t on thin demand to bring it into line with new-crop values. 
In the new-crop market, Darling Downs packers are paying around $480-$490/t delivered. 
Egypt consumes around two-thirds of global faba bean exports. It is buying very little at present.
"Egypt's not the only buyer but it's the biggest buyer, so we notice it when it's not around," one trader said.
Unlike chickpeas, lentils and mungbeans, faba beans are sought after in the domestic market, and some inelastic demand comes from sectors including aquafeed.
Lentils
India's easing of the lentil tariff to 10pc from 30pc previously has put some heat into the prompt market for lentils which will arrive in India prior to 31 August.
The trade is uncertain about whether the tariff will bounce back to 30pc on 1 September, stay at 10pc, or be set at a different level.
This means the market for lentils delivered packer is sinking back to levels prior to last month's tariff announcement. 
The larger Nugget lentils have been in stronger demand than Nipper lentils for the spot Indian demand.
Traders say the market is now sinking back to its pre-announcement levels as they are running out of time to pack containers to arrive in India by 31 August.
Victorian up-country packers have been paying $800-$850/t for Nippers in the prompt market, while new-crop has been trading at roughly $100/t less.
"Old-crop rallied on the Indian tariff, but it has started to come off again because it was an opportunity for a month," one trader said.
In the nearby market, Nugget lentils have been trading at $750-$800/t, with the new-crop market at around $100/t less.
Excellent conditions for the crop now planted in South Australia and Victoria mean yield prospects are above average in nearly all districts, but a tough spring could limit potential.
New-crop is already trading at a substantial inverse to the prompt market, and this could increase if crop conditions are favourable and Indian tariffs of more than 10pc are in place.
Mungbeans
Australia's mungbean harvest which is expected to yield 60-70,000t in total is now drawing to a close.
Australian Mungbean Association president and Societe Cofica trader Mark Schmidt said good yields and high quality had been hallmarks of the season.
"The yields were a lot better than we were expecting, and the quality was a lot better too." 
Mr Schmidt said NSW and Central Queensland were each thought to have produced around 5000t of mungbeans, while the Darling Downs was thought to have produced at least 50,000t.
Since planting started in January, processing-grade mungbeans have fetched $1300-$1550/t, with much of the business being down around $1350/t.
Mr Schmidt said the peak of the market came from strong demand out of China.
"That's dropped because of competition from Brazil and Africa, and that's put a short-term dampener on the price."
However, its impact on Australian growers and traders is expected to be limited because the crop is seen as being at least 80pc sold.
"A few of the buyers have said that once they've received these first containers of new-crop from Australia, they will look at repeat orders. 
"I'd say the majority of farmers have sold everything."
Mungbeans are marketed over three grades: the premium No. 1 segregation, manufacturing in the middle ground, and processing as the cheapest, with roughly $100/t separating the top and middle grade, and also the middle and lower grade.
"We have seen very little manufacturing this year, when normally we might see 50pc in  processing and 50pc go into manufacturing.
"Maybe 70pc has made processing this year, with only about 10pc in manufacturing, and the rest into No. 1.
"The quality overall was better than we normally see, and we think that was because conditions were dry during flowering and pod set, which meant we didn't have multiple flowering and multiple pod set.
"That means we've seen very low grading losses for most growers."
Along with China, Indonesia and Vietnam are Australia's biggest mungbean markets, and some tonnage also goes to Canada and the United States.
Grain Central: Get our free daily cropping news straight to your inbox – Click here