UNCERTAIN production prospects for barley crops in South Australia's central and northern growing areas have prompted a run of grower washouts and turned trade attention to Western Australia, where growers are forward selling some wheat and barley tonnage as crop outlooks consolidate.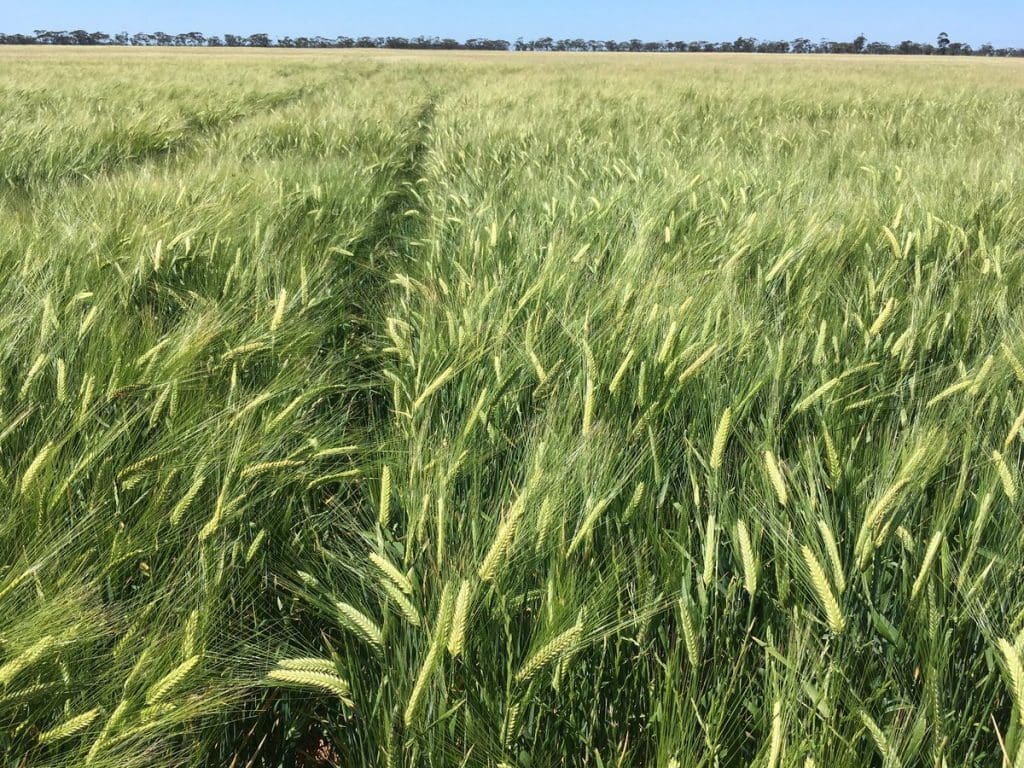 Perth-based Plum Grove grower and consultant relationship manager, Peter Rees, said many WA growers were taking some new-crop coverage on wheat now that prices for the indicative APW1 had climbed over $300 per tonne free in store, or port price plus delivery.
"Yesterday we had $315/t for APW1 multigrade, which is the highest we've seen for the Kwinana zone," Mr Rees said.
"The majority of growers will have budgeted for wheat in the $280s, so anything over $300/t is attractive because historically those prices don't tend to hang around for a long time."
Mr Rees said he estimated WA growers had, on average, forward sold 10-20 per cent of their wheat in this market which is currently supported by shrinking Northern Hemisphere wheat crops, the need for WA to supply the bulk of new-crop exports, and the likelihood of new-crop grain shipments to Brisbane.
"The dryness we've seen in New South Wales is creeping into Victoria and pockets of South Australia, and some areas are well below-average on rainfall, so without a turnaround in conditions, production around the country will be well below average."
Grower forward selling of new-crop feed barley in WA has been more aggressive, buoyed by the shortfall in production of the Queensland and northern NSW crop last year.
"On feed barley prices, we'd be sitting at decile nine historically, and growers have been happy to sell in the past few months, as prices have been north of $270/t for quite a while."
China and Queensland look like being two of the major destinations for new-crop feed barley.
Mr Rees said most growers had forward sold 20-30pc of their forecast new-crop tonnage.
"Today's prices in WA don't work into Queensland on new-crop, but they provide a floor, and there have been a couple of old-season wheat and barley cargoes into Queensland already."
Adelaide-based Australian Grain Export trader, Tyson Hewett, said while crops on the southern Eyre Peninsula and in the state's southeast were generally in good shape, other South Australian grower areas were "not without their issues".
"We've had some washing out of barley contracts, because its price went up earlier and growers committed some tonnage, but are now uncertain about the crop's prospects.
"Growers aren't forward selling anything now, because we've been getting frosts which are stressing crops on top of the low rainfall, and now our biggest worry is warm winds from the north in spring, and a lack of moisture in the ground to keep the crops going."
Mr Hewett said South Australia's old and new-crop wheat and barley prices had risen by $15-$20/t in recent weeks, and new-crop barley prices of $280/t, and around $10 more for old-crop, could not induce grower selling.
"Even with wheat at $300/t Adelaide, growers won't commit.
"SA is just following that NSW-Queensland market up, which has us above export parity."
Mr Hewett said the trend of stock feeders buying back grain out of the bulk-handling system was continuing as they sought to feed their livestock.
Grain Central: Get our free daily cropping news straight to your inbox – Click here