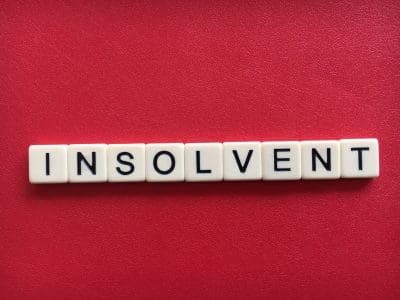 GROWERS are being urged to take steps to future-proof their operations from insolvency from trading counterparties.
Speaking at the 2020 Victorian Farmers Federation Grains Conference in Moama, Australian Small Business and Family Enterprise ombudsman Kate Carnell said Australian grain traders' insolvencies had cost growers more than $50 million since 2000.
"Small businesses have been hit hard over the past 15 years with a spate of insolvencies across larger grain buying businesses leaving millions owed to growers," Ms Carnell said.
"It's important that small businesses in the grains industry do what they can to protect their businesses."
Ms Carnell encouraged growers as small businesses to do their due diligence on traders by making sure they paid on time, checking the business register to confirm details, and doing necessary credit checks.
"Grain growers should try to avoid being reliant on one customer to reduce their risk.
"If a customer becomes insolvent, contact the external administrator to make sure you are recorded as a creditor and attend meetings throughout the process.
"Like all small businesses, grain growers should stop supply if they haven't been paid."
Ms Carnell said insolvencies in the grain industry and their impact on farms as small businesses was being looked at by the Insolvency Practices Inquiry.
VFF submission
Covering all types of insolvency, the inquiry has received only one which focuses on the grain industry, and this has come from the Victorian Farmers Federation (VFF).
In its submission, the VFF said recent insolvencies had cost farmers, transport companies, grain traders, and finance providers up to $100 million.
"An annual insolvency event in the Victorian agriculture industry can take the affected farmers five years of production to recover the initial loss," the submission stated.
The VFF said insolvencies can undermine grower confidence in dealing with smaller operators, which can lead to reduced competition as growers switch their custom to major trading houses.
The VFF said this can also result in higher risk premiums being charged by financiers and insurers.
"Grain-trade insolvencies have a detrimental effect across the market, industry, and broader regional community as a whole.
"Such market failures demonstrate a very real need to increase the level of professionalism and accountability in the grain trade, which can only be achieved through the assistance of government to implement regulatory reform."
"Standards need to be introduced to provide a more equitable balance for farmers, who incur not only production risk, market risk, price risk, and costs, but are also bearing the capital risk of their counterparty's businesses."
Its final report is set to be handed down late next month.
Source: Australian Small Business and Family Ombudsman