Punts by growers to dry-plant wheat, barley and forage oats on forecast rain last week were rewarded with patchy falls of 20-40 millimetres across a large footprint of southern Queensland and New South Wales cropping areas last week.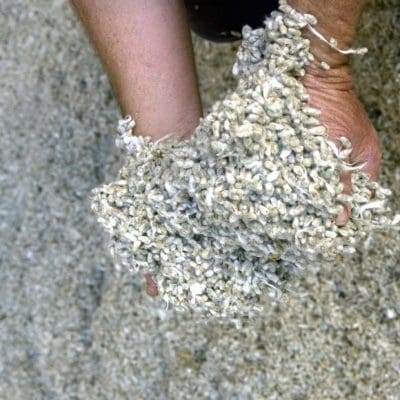 Late June is about as late as the planting window gets but the eleventh-hour rain has breathed some new life into winter crop production prospects and will potentially ease some demand pressure on grain, pulses, cottonseed and hay for drought feeding in coming weeks.
It was not so much the volume of the rain but the manner in which it was received that was of most value according to one western Darling Downs grazier whose gamble to dry-plant oats last week paid off with 30mm "of beautiful light rain".
"Not a drop has run off," he said. "The way this rain fell, it has really wet the ground incredibly. It has been mild and moist, so all the herbage will get going, it has greened up the buffel as well, and even the native pasture will benefit significantly, it is a substantial turnaround."
Depending on what follow up is received, there will be more oats available for grazing in about six weeks time from mid-August than there would have been without this rain rain, which should serve to ease some demand pressure that is forcing up prices of available stock feed commodities.
With a large cotton seed harvest recently completed cottonseed is the most in-demand drought feeding option at present, particularly for cattle. Cottonseed prices have held relatively steady this week at approximately $370-$375/tonne delivered Downs and $310-$315/t ex-MIA this week, according to Hamish Steele-Park of Woodside Commodities Pty Ltd.
Another factor contributing strongly to drought demand this winter are record high wool and sheepmeat prices. Prices of $20/kilogram for wool and $7/kg for lambs are encouraging sheep producers to buy-in feed rather than selling down breeding flocks as they normally would in dry times.
Faba beans stored by growers from previous crops are delivering handsome windfalls now, with demand from sheep producers feeding ewes helping to push prices from the low to mid $200/t range a few months ago to $500/t in recent weeks.
Roma-based livestock agent Rod Turner flew from Brisbane to Roma earlier this week and said the benefit of last week's rain was visible from the air.
"As you fly over you can see a lot of wheat just out of the ground finally, all the way from Dalby out (to Roma)," he said.
He said that while cotton seed was in good supply, quality hay was proving harder to find.
The rain had sparked a 30-40 cent jump in the young cattle store price at Roma, while the cow market and bullock market was up by about 20c, he said.