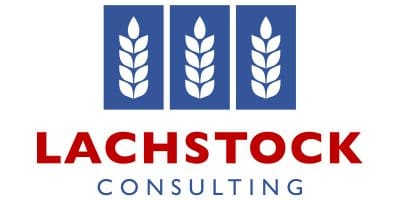 US weather is still viewed as overall favourable for crop production. USDA made no changes to US seeded or harvested area for beans and corn.
The big changes were in yield where they brought corn yield up to 175.1bu from 168bu and soybean yield up to 48.9 from 46.7.
Despite a bearish report corn and beans finished up with post report trade action suggesting it was already priced into the market as well as heated debate over USDA yield forecast methedology.
CBOT Wheat was up 6.25c to 422.5c, Kansas wheat up 4c to 416.25c, corn up 1.25c to 322.25c, soybeans down -2.25c to 981.75c,
Winnipeg canola down $C0.9 to $C461.4, and Matif canola down -0.25€ to 369.5€.
The Dow Jones down -37.0499 to 18576.47 , Crude Oil up 0.109999c to 44.6c, AUD up to 0.76523c, CAD up to 1.29659c, (AUDCAD 0.99213) and the was EUR down to 1.11568c (AUDEUR 0.6857).
US carry out for 16/17 remained approximately unchanged from July at 1.10B bu after the market was hoping increased feeding and exports start to have effects.
US exports were up 25mbu to 950mbu and feed use was increased by 330mbu.
The big picture wheat situation remains negative for the price complex with any rallies based on funds readjusting their short position seen as opportunities to price.
USDA estimates an all-time world record for 2016/17 production and a flat year-on-year ending stocks situation.
Without any threats to Southern Hemisphere crops and northern hemisphere crops becoming pretty well know we will need a large and dramatic shift in demand or a major problem to occur within the row crops to break out of these low prices.
As expected the major wheat changes in this report were to be weighing up losses in the EU with gains in the FSU and the USDA did not disappoint knocking 9 mil off the EU crop while taking the FSU up 11 mil.
In corn markets we had a huge yield but people are questioning USDA methodology in how they came to this and it will continue to be debated for a few more weeks. USDA attempted to offset some of the big increases in production with an increased feed and residual by 175 mbu while increasing exports by 125mbu.
Carry out was pegged at 2.409 bbu vs 2.284 average estimates. Globally 2016/17 corn carry out was increased 12.4MMT with big increases form the US (15.6MMT) and Argentina (2.5MMT) while the EU was down 1.7MMT.
Soybeans also dealt with a big yield number and to offset this they increased both old crop and new crop crush and exports so that 2016/17 carry out increased by just 40mbu.
World soybean production for was up 4.5MMT this month and global ending stocks up 4.1MMT after a smaller carry in was accounted for.