CURRENT-CROP sorghum values will need to lift further to tickle remaining tonnages from growers' hands, especially as new-crop prospects look uncertain in light of the dry conditions in the key production areas of southern Queensland and northern New South Wales.
AgVantage Commodities, manager, Steve Dalton, Narrabi, said sorghum prices had been steady over the past month or so, and the market was trading at around $290/tonne delivered to Darling Downs end users, or $280/t in the Newcastle track market.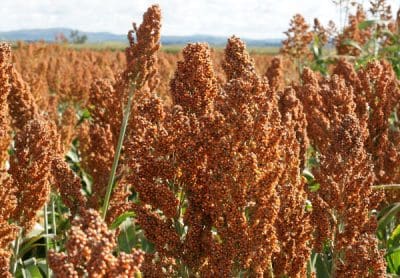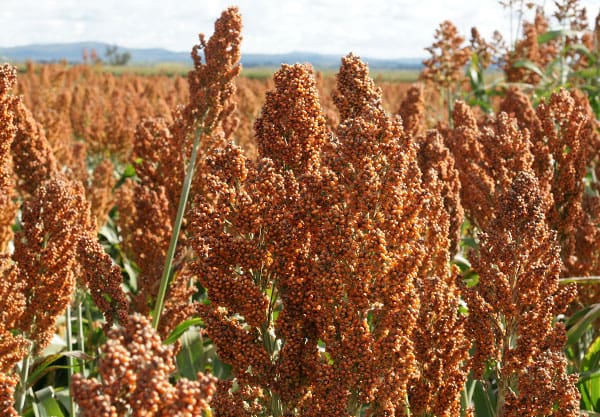 He said these prices were not high enough to generate sell-side pressure from growers or traders.
"There's certainly unsold sorghum around; it might have missed the highs that have been created by short-covering in the market."
Mr Dalton said values for current-crop Australian sorghum made it unable to compete with other feedgrains such as US corn and Argentine sorghum in export markets.
"We're not seeing export demand for sorghum at these prices; it's too expensive."
Mr Dalton said the northern NSW/southern Queensland feedgrain market had been trading the weather, most of it hot and dry, for some months.
"The Australian feedgrain market is going to divorce itself from global prices, and will stay that way until we see good general rain."
"We have a very strong market — a large, hungry, domestic market."
Rain needed in coming weeks
Vary Agricultural, agronomist, Greg McNamara, Brookstead, said 50 millimetres of rain would be enough for most growers on the Darling Downs to plant sorghum.
This would join surface moisture with deeper reserves, most of which were built up on soaking rains brought by ex Tropical Cyclone Debbie in late March.
"There's good subsoil moisture, and if they get 50mm in the next few weeks, they will start to plant sorghum from about the third week of September and into October," Mr McNamara said.
With world cotton prices showing some softness, Mr McNamara said sorghum could well be a more popular option for the 2017/18 summer crop.
"If cotton prices are high, they might go dryland cotton, but a lot of them got burnt badly last year with yield and quality because of the heat; corn is also looking a little bit iffy because it's more expensive to plant than sorghum."
He said late frosts could temper enthusiasm for early summer-crop planting by reducing soil temperatures.
"It's very strange weather. We've had 30-degree days and then 1 degree overnight."
While a high-yielding and high-quality 2016 winter crop gave end users a chance to stock up on cereals, the subsequent summer crop featured low yields and high screenings, caused by several heatwaves and an extreme lack of in-crop rain for most areas.
New crop sales thin with widespread dry
Horizon Commodities manager Aaron Jones, Dalby, said any Queensland growers forward selling new crop had only committed about 10 per cent of a conservative yield estimate, and that was done a few weeks ago when prices were $10-$15/t higher than current levels.
"They're not game to do any more while it's looking so dry and with no real forecast of rain."
New-crop sorghum had been quoting around $50/t under wheat, so February or March delivered Downs sorghum at around $270/t would be seen as attractive to southern Queensland sorghum users.
Mr Jones said end-users most interested in sorghum at the right price were likely to be United Petroleum's Dalby Bio-refinery and the poultry sector.
Current-crop sorghum was expensive compared with wheat, and consumers would mainly have wheat in their rations until the new-crop sorghum harvest started in February.
"I think they will be switching over to sorghum as soon as we get new crop sorghum harvesting in the New Year."