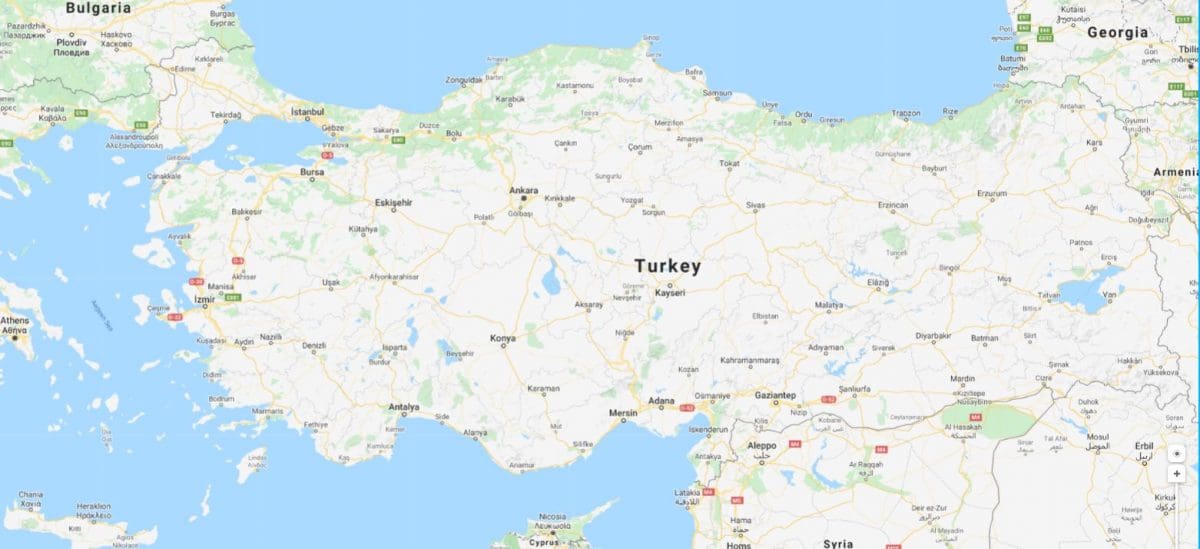 AS DROUGHT continues to exclude Australia from the global durum trade, Turkey is consolidating its position as both the world's biggest flour and pasta exporter, with the European Union a close second.
Though Turkey and EU grow some of their own durum, their export-oriented industries rely on imported supplies.
Turkey's flour mills grist durum imported from countries including Canada, Kazakhstan and Russia and export the pasta, mostly to sub-Saharan African buyers.
EU imports durum mainly from Canada, United States, Kazakhstan and Russia and exports pasta in relatively large quantities to the US and Japan.
Turkey and EU account for about half of the world's pasta exports which totalled more than 5.5 million tonnes (Mt) wheat-grain equivalent in 2018/19 (Chart 1). Both origins allow duty-free imports of durum.
EU allows duty-free imports of durum because it does not produce enough to cover its own requirements.
Most of the imports are processed in Italy, and Australia has been a volume supplier in some years since the 1990s when tonnage and pricing EU imports of durum made commercial sense.
Italian pasta is then exported to a range of markets, with the US and Japan jointly accounting for around one third of shipped volume.
The US is the world's leading importer of pasta, and accounts for just over 10 per cent of global trade, with Italy, China, and Canada its major suppliers (Chart 2).
IPR puts Turkey first
It is Turkey's Inward Processing Regime (IPR) for duty-free imports which has made it a kingpin in the world durum trade.
Imports are allowed free of duty as long as the resulting pasta products are exported. Sub-Saharan Africa is its major market region.
Turkey's flour exports have become globally relevant due in part to its IPR.
This policy improves the competitiveness of Turkish flour exports, as high domestic wheat prices would otherwise make exporting economically difficult.
Under the IPR, flour exporters are able to import wheat for processing and re-export without the 130pc duty that would otherwise be assessed.
Further contribution to the profitability of flour exports  is derived from sales of milling by-products such as bran, valuable in the domestic market.
Turkish wheat flour is sold to growing markets where milling capacity is underdeveloped, or where domestically milled flour is higher in price.
Turkey is expected to continue dominating global trade in wheat flour for the foreseeable future
Turkey's main grain ports include Ismir and Mersin, see map, and container ports Ambali on the European side west of Istanbul and Mersin. Shipping access between the Black Sea and the Mediterranean is gained through the Dardanelles Strait and the Bosphorus Strait.
Turkey exports IGC approximately 1.5Mt wheat exports as whole wheat, the remainder 4.5 to 5.5Mt is processed, mainly flour (Chart 3).
IGC forecast Turkey's wheat imports in 2019/20 at 7Mt and exports at 7.2Mt. These exports have been challenged in the last few years by importing countries' policies.
For example, The Philippines and Indonesia were once major flour markets for Turkey, but have since imposed duties to prevent economic harm to their domestic millers.
As exports to those countries have declined, Turkey has expanded shipments to Iraq, Sudan, and Syria.
Flour perishable
Most of the world's wheat trade is in the form of grain because it is less perishable than flour, and importers often wish to mill in-country and capture value-added benefits domestically.
Some countries have disproportionately higher tariffs on wheat flour to encourage wheat grain imports.
Still, there are a few countries that import large volumes of wheat flour, often due to limited domestic milling capacity.
Kazakhstan was the largest flour exporter for several years following the removal of EU wheat flour export subsidies.
Turkey surpassed Kazakhstan in 2012/13 and has been the world leader ever since.
Kazakhstan's largest markets are mainly in Central Asia – Afghanistan, Uzbekistan, and Tajikistan.
Afghanistan, which has accounted for most of these exports in the past two years, continues to import flour as its recently expanded milling capacity remains insufficient to meet demand.
Kazakhstan has a well-established relationship with these markets, which together account for more than 90pc of its flour exports.
Sources: USDA, IGC
Grain Central: Get our free daily cropping news straight to your inbox – Click here