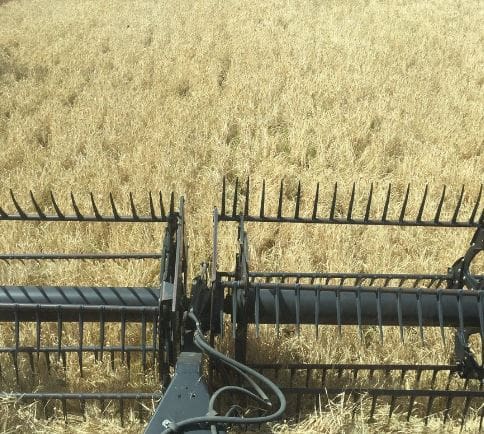 WHILE Australian grain prices continue to perform strongly in comparison to previous seasons, grain quality is becoming a big factor for this season's crop in Queensland, New South Wales and Victoria, according to ANZ's latest Agri Commodity Report.
Wet conditions throughout the eastern states is interrupting harvest and leading to grain quality downgrades.
"Price is being driven by a lack of high quality milling wheat, which in the Australian market has seen the spread between feed wheat and milling wheat jump from $5/tonne to $50 – $100/tonne in a short period of time," ANZ's Head of Agribusiness, Mark Bennett, said.
"While yields are very strong in most regions, and early crop was harvested in good condition, the rain events throughout the eastern states have slowed the harvest and we are now seeing downgrades in crop quality. This contrasts with Western Australia where the crop has been much cleaner by comparison.
"Rainfalls of between 50 and 150 millimetres were seen across Queensland, New South Wales and South Australian farming regions where harvest is well underway.
"While many farmers scrambled to bring in the harvest, a lack of labour particularly in border areas, put a significant restriction on the amount that could by bought in before the rain hit.
"Canola plantings have also been impacted as they neared harvest with rain and hail damage in parts of Western Australia, South Australia and the eastern States."
Mr Bennett said on the export market front, Australian wheat exports continued to perform well, particularly into South-East Asia as freight rates climb and competition from Russia wanes.
"Meanwhile, despite trade restrictions on some Australian agri exports to China, that country continues to ramp up its purchases of Australian wheat," he said.
"On a global stage, Russia is the story of the month, as the Russian Government confirms its intention to lower export volumes in early 2022 as food inflation continues unabated.
"Global wheat prices continue to climb steadily higher, with the International Grains Council wheat sub-index reaching levels not seen since 2011.
"This rise in the global wheat price continues to be driven by concerns over supply – as has been the case for much of the year.
"Global consumption has also been forecast down slightly, as feed wheat becomes relatively more expensive than other feed grains.
"Global wheat trade has been forecast upwards, however much of this upwards revision in trade has been reliant on exports from Russia."
Source: ANZ
Read the full report here