CBH Group and Interflour Group this week opened a new US$70 million Intermalt plant in Vietnam that will provide Western Australian grain growers with direct access to the Asian beer market.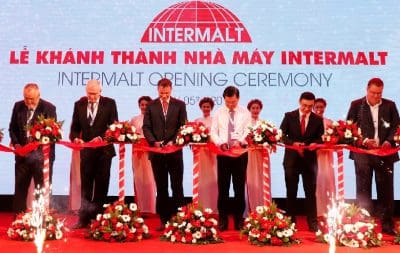 The new facility at Cai Mep in southern Vietnam can produce 110,000 tonnes of malt a year to supply major brewers in the region, including Heineken Vietnam.
"It will be a new chapter for Western Australian barley growers who now have direct access to Vietnam's burgeoning beer market – the fastest growing beer market in Asia," CBH chairman Wally Newman said.
Western Australia's participation in the region's consumption of WA grains — including milling wheat for flour and malting barley for beer production — is strengthened by CBH's 50 per cent Interflour Group joint venture.
"CBH's investment in Interflour 12 years ago was ground breaking and today's opening of the Intermalt facility in Vietnam marks a new phase of growth for the business as it moves into barley processing," Mr Newman said.
Intermalt shipped last month 32,000t of barley from Kwinana and Albany port zones, in combination with milling wheat for the Interflour mill in Subic Bay, The Philippines.  The barley shipment was part of the final commissioning of the new maltings.