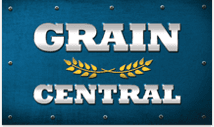 THE world is a different place today, but agriculture continues to power on, and in fact is one of the few relatively positive places to be in the current COVID-19 dominated landscape.
Social distancing is the primary change being seen in agriculture, otherwise the industry is rolling-on, perhaps closer to 'normal' than any other. Food is still essential to the broader community, and to the economy at large.
Recent rains provided a much better outlook for this winter crop and many livestock producers have grass.
Many industry events, including shows, field days, conferences and sales have been cancelled, removing the opportunity for commercial companies servicing the grain and cropping industry to engage with existing customers, and potential new ones.
For that reason, it is not the time for goods and service providers to be winding-back advertising through COVID 'uncertainty' – particularly as competitors are unlikely to be doing so.
So how do you stay connected with your clients, in a socially-distanced market?
Readership on Grain Central, Sheep Central and Beef Central has spiked in the COVID-19 era, as readers seek-out relevant, reliable, informed and timely updates for their respective industries.
During uncertain times, readers turn to trusted news sources, and Grain Central's readership has never been higher. Average time spent on the site per visit has grown, as housebound readers and subscribers invest more time online.
While the rest of the world may have stopped, agriculture hasn't, and marketing messages are as important as ever.
Yes, there are social media advertising options like Facebook and Google, but advertising on non-trusted platforms with advertising that stalks readers around the web has carried well-documented downsides for brands (https://techcrunch.com/2019/01/20/dont-be-creepy/). While advertising on social media platforms can deliver some impressive 'view' figures, questions are increasingly being raised about how poorly targeted this traffic is, in failing to reach the key customers the advertiser is aiming for.
Punch in the words 'beef casserole recipe' into a search engine, and you're likely to attract a bunch of ads offering everything from hay sheds to international meat sales.
It makes sense to advertise where your customers are reading.
Our websites offer highly-targeted advertising in a-non-creepy way, put in front of a large, national audience of highly-engaged cropping industry readers. A large proportion of our reader audience visits our sites either daily, or multiple times per week.
Reader traffic is generated via trusted channels of information where brand messages appear alongside original content, written by the industry's most experienced rural journalists, specifically for people whose businesses and livelihoods are connected to Australia's grain, beef and sheep industries.
These are all we write about – nothing else – and certainly you won't find non-rural, mainstream headlines designed to inflate website traffic numbers on our sites. Our advertisers can rest assured our readers are the genuine article, and our traffic figures are real, and have not been manipulated or enhanced using questionable means.
After the early hype of the internet advertising years in which marketers chased numbers of eye-balls and nothing else, the industry has matured. Savvy marketers now understand effective marketing is about investing where quality, committed audiences are, not mass numbers of clickbait-generated crowds.
Here are some messages from marketing experts on how advertisers should be approaching COVID-19:
We look forward to working with you to plan your remaining 2020 marketing campaigns on the industry-specific website platforms you can trust: Beef, Sheep and Grain Central.
Contacts:
Rod Hibberd [email protected] 0437 870 127
Sally Inslay [email protected] 0419 471 578