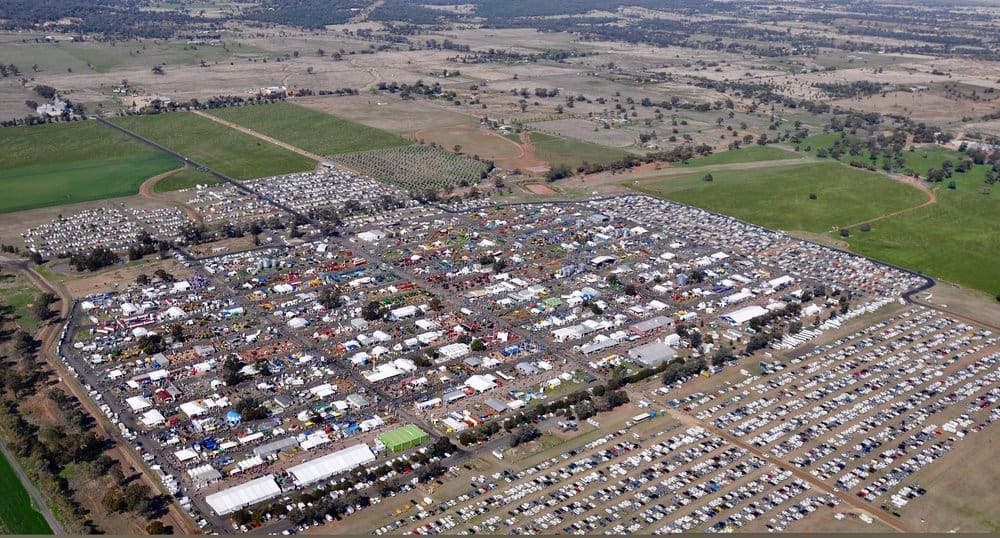 ORGANISERS of the major AgQuip field days at Gunnedah in north west New South Wales and FarmFest in southern Queensland announced today that the events have been cancelled due to the COVID-19 pandemic and uncertainty surrounding NSW Government public health restrictions and gatherings for major events.
Originally set down for the traditional time in August, AgQuip was pushed back to a new date in November once the COVID-19 crisis hit, but recent developments have forced organisers to call the event off. Likewise, FarmFest, which was set down for June then postponed until October, has now been put off until next year.
ACM Rural Events group manager, Kate Nugent, said the new lockdown controls in Victoria and the potential for further reimposition of restrictions in NSW had created additional uncertainty.
"This is the first-time in AgQuip's 48-year history that the call has been made for us to cancel," she said.
"The health and safety of the agricultural industry and regional and rural communities is paramount. This is the biggest worldwide health crisis in generations, we are challenged with unprecedented times, and we know the size, scale and complexity of this event heightens the concern for public health and safety including you, our exhibitors, our visitors, our staff and all field day stakeholders.
"The decision was not taken easily – we were hopeful conditions might have improved to the point where we could be confident the event could be staged safely and effectively – and we were mindful of the economic opportunity for our industry and communities."
AgQuip next year will return to traditional dates, August 17-19, 2021, and FarmFest will be held on June 8-10, 2021.
See Grain Central story, "COVID-19 changes to rural events", for the latest listings of events impacted by COVID-19.