THE financial position of Dalgrains has been clarified by Worrells Solvency & Forensic Accountants, with partner Adam Ward last week appointed as its liquidator, and the company this week advising Dalgrain's records indicate it traded profitably for a number of years from its office in Dalby.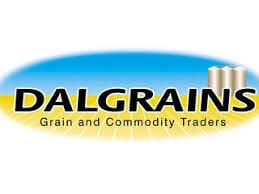 "It would appear that the placement of the company into liquidation is a result of two of its major debtors owing in excess of $2.1 million entering liquidation," Worrells said in a statement.
Dalgrains' assets are estimated to be in excess of $10.8 million, with a total of 36 creditors owed in excess of $16 million, $14.1 million of which is owed to secured creditor National Australia Bank.
A minimal amount is owed in outstanding employee entitlements.
Worrells said it was working closely with NAB and communicating with all of Dalgrains' creditors.
"During the course of the liquidation, assets will be recovered to maximise the return to all stakeholders of the company."
Dalgrains is the latest of a string of companies to go into liquidation in the past 18 months or so, largely as a result of drought-reduced production and drastic price movements in the eastern Australian grain market.
It has made grain-trading companies large and small careful about whom they do business with.
"Cautiousness on counterparty risk is the number one picture in the frame," Agracom trader Brett Donoghue said.
The focus on counterparties has intensified because of a lack of grower selling, created mostly by production concerns tied to new crop in the northern half of NSW in particular.
It means the trade operating anywhere north of southern NSW is wearing all the risk in a market hallmarked by limited liquidity.
"The grower is entirely absent from the market. Growers are just not selling a tonne."