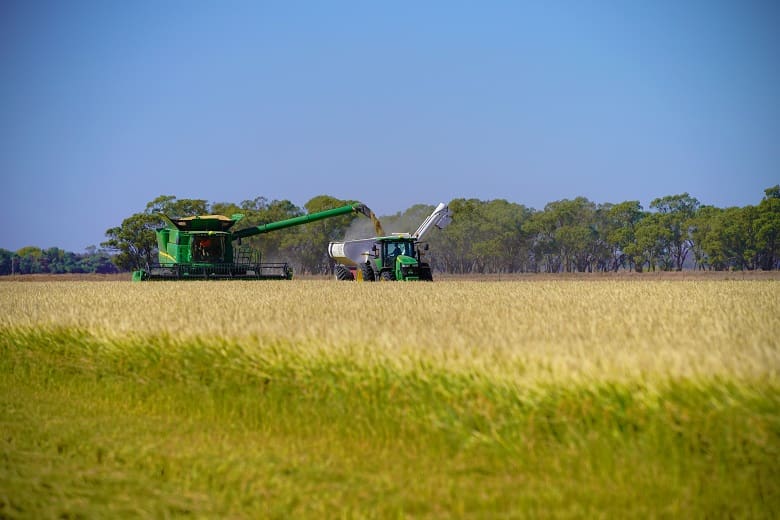 THE SunRice Group has reported consolidated revenue of $1.2 billion for the year ending April 30, 2019, which is up 1.3 per cent on the prior year, and a Net Profit After Tax of $32.8 million, down 27 per cent on the previous year.
At its annual general meeting in Jerilderie on Thursday, the Company also declared a fully franked dividend of 33 cents per B Class Share, in line with its dividend in FY18.
Shareholders were advised that the expected supplement payment, due to under recoveries in the Riverina following the low 2019 crop, was now anticipated to be similar to, or lower than, the corresponding FY17 payment.
While the expected supplement, foreign exchange movements and a weak Australian dollar will weigh against the profit result for FY20, continued solid performance in the CopRice and Riviana businesses is also expected.
Following its listing on the ASX, SunRice expects to issue earnings guidance with Half Year reporting in December.
C20 paddy price decision
SunRice also announced contracts for C20 of $750 per tonne for Medium Grain Reiziq, $950 per tonne for Koshihikari and up to $1500 per tonne for organic paddy.
These fixed price hectare-based contracts are designed specifically to replenish paddy and seed stocks, underpin SunRice's regional milling program and assist SunRice in meeting premium demand in markets.
Planting for the C20 crop, which will be marketed in FY21, will commence in October 2019 and will be dependent on the weather outlook for the Riverina.
Should the dry conditions currently experienced continue up to that time, and depending on the total volume of paddy secured, this could have a materially negative impact on the SunRice Group in FY21.
The current expectation is that if such conditions continue, a paddy price supplement may also be likely in FY21.
This impact will only be quantifiable when water availability is firmed up closer to the October 2019 planting window and once the size of the C20 crop can be estimated more reliably.
Drought, pricing impact
SunRice chief executive officer, Rob Gordon, said: "Current drought, water allocations and pricing continue to negatively impact the rice industry and SunRice's operations in the Riverina. While growers adapt their farming mix and models in response, there is no escaping the reality of these harsh conditions.
"These challenging conditions follow the second-lowest crop on record in 2019 of 54,000 tonnes. The expected crop for C20 is not yet known, with planting to commence later in the year. However, if current seasonal conditions and poor water availability continue, it is likely to remain subdued.
"While we anticipate a loss to our Australian Rice Pool segment during the year ahead due to under recoveries, we now expect it will be similar to, or lower than that in FY17. In addition to this impact, we also expect foreign exchange movements, a weak Australian dollar and potential changes to consumer demand in key markets to weigh against performance.
"Conversely, current positive momentum in profit businesses should continue, and we expect to see strong performance with both our CopRice and Riviana businesses during the year ahead.
"Despite obvious challenges, SunRice continues to deliver against its 2022 Growth Strategy to build a more resilient and agile company for the future. We continue to invest in the Riverina, while also building strengthened supply chains and infrastructure overseas to meet the growing demand of our customers globally.
"While SunRice has undergone significant change as a business in recent years, diversifying into new product areas and markets, our commitment to local growers and a bright future for them remains unchanged."
Source: Sunrice
Grain Central: Get our free cropping news straight to your inbox. Simply fill in and submit the 'sign up' box at the bottom right-hand corner of this page.