AS the takeover of Ruralco by Landmark-owner Nutrien moves toward creating a rural merchandise retailing and wholesaling behemoth in Australia, Elders Limited has announced an acquisition move that will extend its own competitive footprint beyond rural retailing and into wholesaling as well.
Elders has announced a $187 million cash and scrip offer to acquire Australian Independent Rural Retailers (AIRR), a wholesale buying and marketing group for independent rural merchandise established in 2006.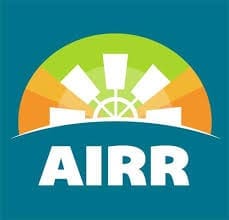 From a national network of eight leased warehouses the AIRR network supplies approximately 240 independent rural retail stores across Australia and 100 Tuckers Pet and Produce stores.
Its network of members includes names such as McGregor Gourlay, Acres Rural Supplies, BA Moses Pty Ltd, Corcoran Parker, Cox Rural, Norco Co-Operative Ltd, Quality Rural among many others – see full list of member stores on the AIRR website here
AIRR also owns and operates 5 retail locations in Victoria. It provides its customers access to more than 6000 products (SKUs) from more than 650 suppliers, including AIRR's two private label ranges: "Apparent", a range of agricultural chemicals and "Independents Own", a range of animal health, feed and general merchandise products.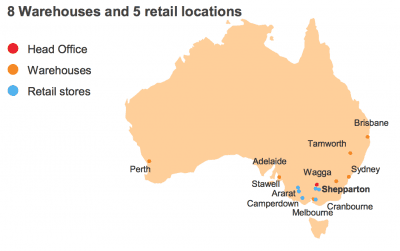 Following the announcement of a trading halt on Elders Limited shares this morning Elders issued statement to the ASX advising it has entered into a scheme implementation deed with the unlisted private wholesaling group AIRR Holdings Limited (AIRR).
Under the deed Elders Limited will acquire 100 percent of AIRR's shares on issue by way of a recommended scheme of arrangement for $10.851 per share. The offer places AIRR value at around $187 million.
Elders said it plans to fund the takeover through a $137 million equity raising underwritten by Macquarie Capital, and the issue of $79 million new shares.
The acquisition will result in the Elders group entering the wholesale market which differs from Elders' retail model.
AIRR Managing Director Peter Law said AIRR is a recognised leader in the wholesale market, and partnering with Elders would add value for AIRR's members, farmers and customers.
"Like Elders, AIRR is a business with a track record of driving Australian agricultural success," Mr Law said.
"We have grown consistently since establishment in 2006 and we are pleased to be continuing this growth with the support of Elders. Our key management team will continue unchanged, delivering the same benefits our independent retailer customers rely on," Mr Law said.
The AIRR Acquisition is subject to AIRR shareholder approval, approval of the Court, no material adverse change and ACCC approval as well as a number of other customary conditions
Elders said the acquisition will enhance its distribution and logistics coverage, provide a new growth avenue through access to independent retailers, and will deliver potential net synergies of $6.6-$9.3 million per annum over the next two years.
AIRR shareholders will own 8.4pc of Elders' shares in total with Peter Law owning 1.8pc, making him the largest individual Elders shareholder excluding institutional shareholders.
The AIRR Acquisition has been unanimously recommended by AIRR's Board of Directors in the absence of a superior proposal.
The statement said the acquisition price was compelling for AIRR shareholders and represented a premium of 27pc.
Commenting on the acquisition, Elders managing director and CEO Mark Allison said the acquisition gives Elders a national wholesale platform.
In June the ACCC released a statement raising concerns about the possible impact of Nutrien's proposed acquisition of Ruralco on competition in the Australian rural merchandising sector.
A merged Landmark-Ruralco would create by far the largest retail and wholesale supplier of rural merchandise in Australia, with Elders the only other large national chain, ACCC Deputy Chair Mick Keogh said at the time.
The ACCC is still seeking submissions in relation to the issues it raised about the Nutrien takeover over Ruralco see ACCC's June 13 statement here.