EASTERN Australia's largest grain handler, GrainCorp, today reported its half year results to 31 March 2018 with underlying net profit after tax (NPAT) at A$36.1 million, compared to $90m in the corresponding 2017 half year, and reconfirmed its full year profit expectation at between $50-70 million.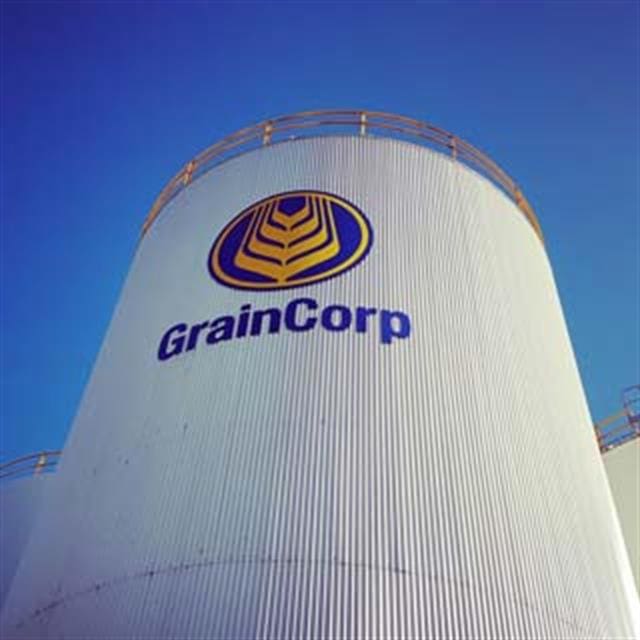 Despite a severe reduction of around 40 per cent in 2017/18 crop size on Australia's east coast, GrainCorp's successful diversification onshore and overseas has enabled the company to turn a profit.
GrainCorp managing director and chief executive officer Mark Palmquist said on a similar sized crop 11 years ago the company had lost $21 million.
"This year we are in profit," Mr Palmquist said.
Good things in malt
While global beer sales are flat, specialty segments of the world malting business are alive and growing.
GrainCorp's maltings capacity in Idaho, on the doorstep of the US north-west premier malt barley crops, was expanded to 120,000t late last year.
The plant upgrade integrates two-fold,  with strong US craft beer industry sales up 5 per cent in 2017, growing fastest in the micro-breweries segment and with growth in malt demand for distillers making single malt whisky.
GrainCorp bought Oceania-region craft brewing ingredients distributor Cryer Malt in September 2017.
Grains suffered change
GrainCorp integrated its grains and storage/logistics units last year, costing around $3m in integration costs.
Profitability of the integrated units was hurt by significantly lower east coast Australian crop size affecting throughput, but also by a short-crop year negative impact of take-or-pay rail contract commitments.
"Take-or-pay is a great benefit in surplus years," Mr Palmquist said.
GrainCorp chief financial officer Alistair Bell said take-or-pay existing contracts would expire sometime around the end of FY19.
GrainCorp operated about 145 silos over the 2017/18 harvest, compared with about 160 the previous year.
In international expansion, GrainCorp now has commissioned two facilities with joint venture partner Zennoh in its Crop Connect business in Canada and expects to commission two more in the next 18 months.
GrainCorp's oils businesses include specialty oils for infant formula along with positive feed results in New Zealand dairy animal feed and liquid bulk terminals.
Crush contributed less in this reporting period owing to the shutdown of the Numurkah, Victoria, plant for expansion work, and a smaller supply of suitable canola seed for crushing.
The Numurkah plant is on track to be fully operational by the end of September 2018.  Its crush capacity will be about 1050t per day.
GrainCorp's report quoted the impact of increased energy costs in the half year as $3m and $2m respectively on its Australian oil and malt operations.
Grain Central: Get our free daily cropping news straight to your inbox – Click here