GRAINCORP'S Barrett Burston Malting Co. Pty. Ltd. (BBM), has purchased Cryer Malt, the largest distributor of craft-brewing ingredients in Australia and New Zealand.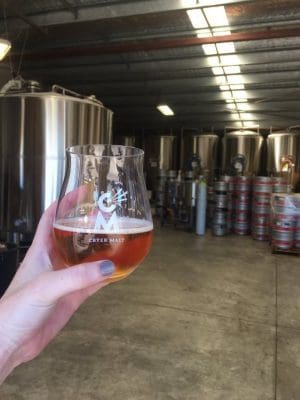 "Cryer Malt will continue to supply our fantastic customers and the brewing trade with the finest ingredients. We want to ensure they continue to have the freedom and confidence to innovate and create consistently great beer," managing director Cryer Malt, David Cryer, said.
General manager of BBM, Noel Johnson, said the purchase marked the next stage of BBM's partnership with Cryer Malt.
"Cryer Malt have built up a strong customer-focussed culture that is about supporting brewers and that is why we wanted to strengthen our partnership with them," Mr Johnson said.
BBM said the buy-out would not change Cryer Malt's operations, and no staffing changes at Cryer Malt were expected as a result of the acquisition.
As well as having a signficant share of the Australian malt market, BBM owns a number of craft-focused malting companies including Brewcraft USA and Country Malt Group, also in the US, as well as Brewers Select in the United Kingdom.
Cryer Malt was founded in 1991 and is based in Auckland; it makes malt from barley grown on New Zealand's North Island, and on the Canterbury Plains of the South Island.
Cryer Malt also supplies imported malts from manufacturers including Weyermann, Bairds, Thomas Fawcett and Dingemans, and has been a long-time supplier of BBM.
Source: GrainCorp, Cryer Malt