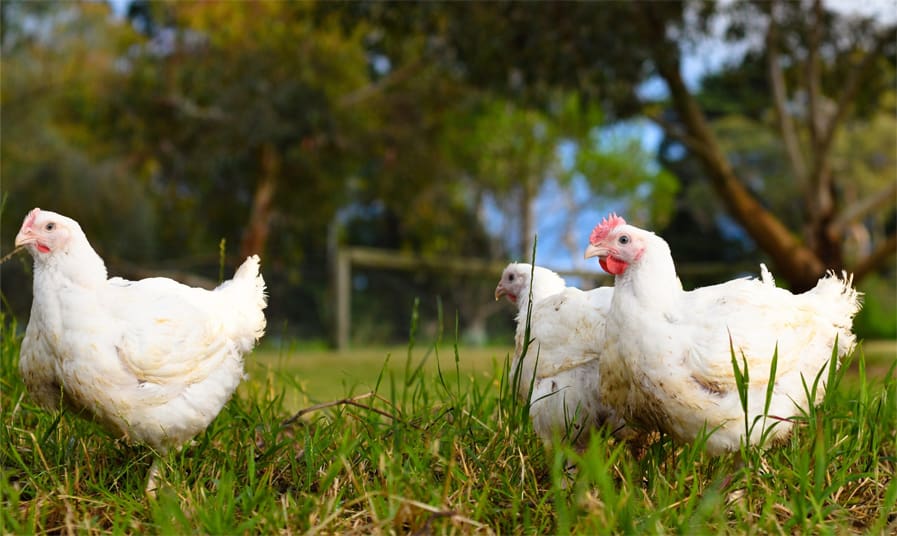 LEADING poultry producer Inghams has posted an underlying profit after tax in the year to June 30 of $42.4 million, close to half the FY21 result of $86.7M, the company announced today.
This comes despite a 4.2pc increase in volume to 465,500 tonnes in FY22, up from 446,900t produced in FY21.
Underlying earnings before interest, taxation, depreciation and amortisation of $380.8M was down 15.1pc on the FY21 result of $448.7M.
The year was marked by challenges for Inghams brought about by disruption and increased costs caused by the effects of the COVID-19 pandemic, the war in Ukraine, and floods in parts of Australia.
"I am very proud of the resilience and commitment shown by our people and the way they have responded to the numerous challenges we have faced during the year," Inghams CEO and managing director Andrew Reeves said.

"These include significant operational disruptions caused by ongoing pandemic conditions, particularly during the third quarter, and the significant increase in input costs, including increases in feed and fuel costs, which have been exacerbated by the war in Ukraine.
"We are greatly encouraged by the ongoing recovery taking place across the business, with our farming and plant operations continuing their recovery to normal operating levels, shifts, and product range.
"Our core business is in good shape.
"Our diverse network and market–leading integrated operating model provides a strong platform that has helped us navigate the significant disruptions over the past two years and positions us well for the future."
Inghams noted a major shift to wholesale, resulting in channel oversupply and lower pricing mainly in the third quarter, a reduction in production of value-add product lines during January-June, and higher input costs partially offset by customer price increases achieved during the year.
The company has reported cost of sales increased by 5.7pc in FY22.
Significant cost inflation has been experienced across a broad variety of inputs, in particular for feed, ingredients and transport costs, with feed costs increasing by $45.4M.
COVID-19 related costs such as overtime and compliance costs were significant during the year, although these have now eased substantially from their peak levels in the third quarter.
Farming and plant operations are being rebalanced after the Omicron disruption which impacted plant efficiency, poultry weights and numbers in the field.
The decline in feed revenue as a result of a 2.8pc drop in feed volumes was due to an ongoing customer transition in preparation for closure of Inghams' WA feedmill.
Inghams said good progress was being made on achieving price increases across all channels and customers, with the benefit of New Zealand price increases realised in FY22, and Australia-New Zealand price increases to mainly contribute to FY23 results.
Source: Inghams