MAJOR Australian flour miller, ingredients supplier and baker Allied Pinnacle has been bought by Japan's Nisshin Seifun Group Inc to expand its comparable business.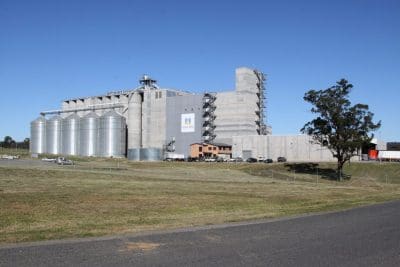 The sale was announced last week by Pacific Equity Partners (PEP), a fund manager which formed Allied Pinnacle by combining Pinnacle Bakery and Integrated Ingredients with Allied Mills, which it bought in March 2017 from a Graincorp and Cargill joint venture.
Nisshin has said its purchase of Allied Pinnacle forms an important part of Nisshin's strategy of international expansion by acquiring companies with growth potential.
"Nisshin's global footprint and track record of continually investing in driving innovation perfectly matches our strategy of delivering our unique technologies and products to markets around the world," Allied Pinnacle CEO James Ajaka said.
Mr Ajaka said the Allied Mills and Pinnacle Bakery businesses have turned into world-class fully integrated businesses under PEP ownership.
Allied Pinnacle is Australasia's largest end-to-end bakery-ingredient supplier, and produces flour, premixes and prepared bakery products.
The business generates approximately A$750M in sales each year is a key supplier to the major supermarkets, industrial bakers and independent bakeries across Australia.
The group has provided over 25 years of continuous supply for all of its major customers and some of the company's sites have operated for over 100 years.
Allied Pinnacle employs around 1300 people across its 14 manufacturing sites, national distribution network and head office in Rhodes.
Nisshin was founded in 1900, and is listed on the Tokyo Stock Exchange.
It is Japan's largest flour-milling company, and is also involved in processed foods, health foods, biotechnology and pet food.
Mergers and acquisitions are a key strategic growth driver for the business.
Nisshin has completed seven acquisitions globally since 2010, including an expansion in New Zealand through the acquisition of Champion Flour Milling from Goodman Fielder.
PEP is an Australasian private equity fund, and has owned and expanded businesses including Peters Ice Cream, Tegel, Griffin's Foods, Manuka Health and Frucor Beverages.
Allied Pinnacle's flour mills are located at Rhodes and Picton in NSW, Tennyson in Queensland, Ballarat and Kensington in Victoria, Mile End South in South Australia and North Fremantle in Western Australia.
The sale of the Allied Pinnacle business does not include the company's 10 major assets, including mills, which PEP sold this time last year to investment fund Qualitas for $400 million.
They are held in the Qualitas Food Infrastructure Fund (QFIF), and have been leased to Allied Pinnacle on a 30-year triple-net lease.
QFIF includes equity from European and Asian superannuation funds, life insurers and Australian investors.
Source: PEP, Qualitas

Grain Central: Get our free cropping news straight to your inbox – Click here