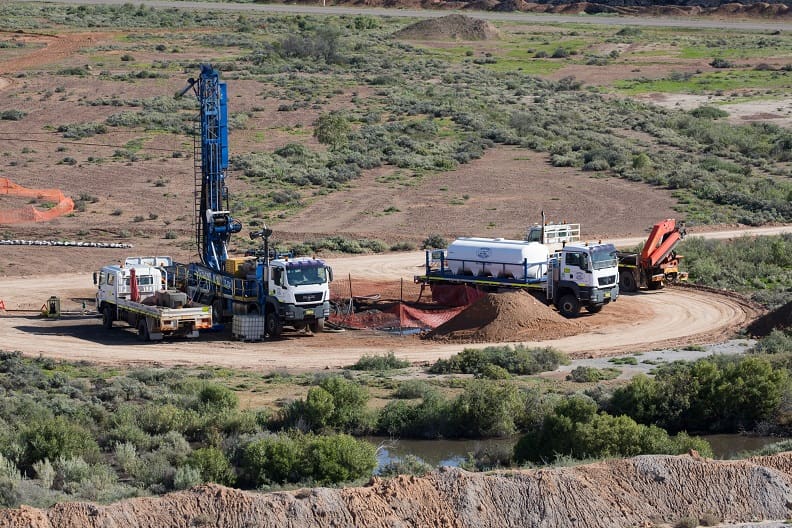 LEIGH Creek Energy, a future key supplier of urea to the Australian agriculture sector through the $2.6 billion Leigh Creek Energy Project (LCEP), has successfully completed an $18 million capital raising, supported by several Australian and global institutions at an issue price of A$0.18 per share.
The LCEP is a low-cost nitrogen-based fertiliser project with anticipated volumes targeted towards local and export agriculture markets.
Located in South Australia, 550 kilometres north of Adelaide, it will initially produce 1 million tonnes or urea per annum (Mtpa) – with potential to increase to 2Mtpa – using LCK's 1153PJ 2P gas reserves.
The $2.6 billion LCEP will be one of the biggest infrastructure projects of its type in Australia, providing long term economic development and employment opportunities for the communities of the Upper Spencer Gulf region, northern Flinders Ranges and South Australia.
LCK managing director Phil Staveley said the $18 million capital injection would enable LCK to continue to move forward with Stage 1 of its flagship project with added confidence and put it one step closer to the goal of building a plant at Leigh Creek which could deliver urea into the Australian and overseas markets.
"The opportunity presented by this capital raise means we can immediately focus all our resources and attention on driving forward the commercial stages of the project," he said.
"In the coming weeks we expect to execute the final agreement for engineering, procurement, construction and completion of the urea plant with Korean giant, DL E&C, and offer further equity to our existing, loyal shareholders."
Funds raised will be used to progress Stage 1 of the Leigh Creek Energy Project (LCEP), towards production of commercial syngas and power generation including:
Acquisition of 3D seismic;
Drilling and construction of gasifier chambers;
Acquisition of power generation infrastructure including; and
General working capital requirements
Source: Leigh Creek Energy