PILOT Malting Australia's (PMA) malting facility at Joondalup in Western Australia has been granted Stage 1 accreditation for future malt barley varieties.
WA Agriculture and Food Minister Alannah MacTiernan said the accreditation would help advance the development and marketing of new Australian malt barley varieties used to make beer.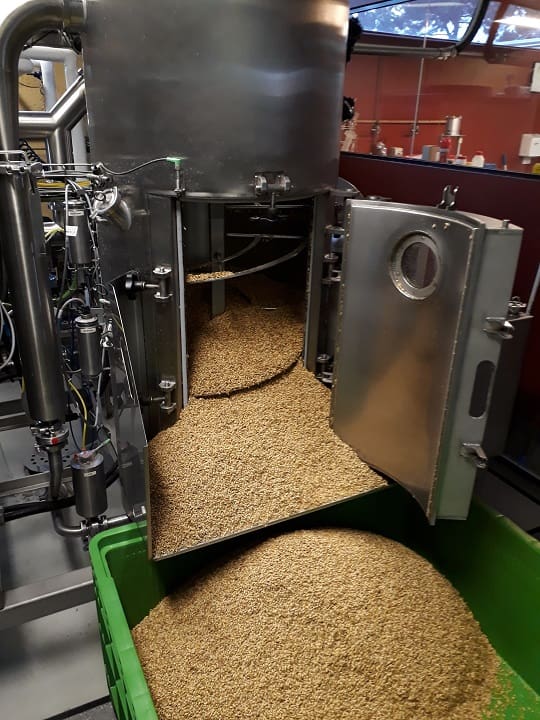 After 188 malt batches and more than eight years of commissioning, calibration and rigorous testing, Barley Australia recently granted the facility Stage 1 accreditation of future malt barley varieties.
Barley varieties must satisfy a rigorous evaluation process to be considered suitable for malting and then beer processing, to ensure they meet domestic and international market performance requirements.
The PMA facility is unique as it is the only facility in Australia that is able to process small batches of grain, saving clients time and money.
"Accreditation means growers, breeding companies and commercial maltsters can have confidence in the scientific data provided by the PMA facility, which uses a fraction of the grain and water required for traditional, commercial-scale evaluations," Minister MacTiernan said.
"By tuning the computer-controlled plant for specific malting processes of end users, this facility provides the opportunity to demonstrate the commercial malting performance of new barley varieties and will help to engage potential domestic and export customers.
"This state-of-the-art facility is a tremendous asset to the industry, which will significantly reduce the cost and the time required to demonstrate a variety's suitability for a malting and brewing end-use.
"Western Australia is the largest malt barley producing State in Australia, with 90 per cent of local malt barley destined for China."
The WA Government, via the Department of Primary Industries and Regional Development, and Edith Cowan University (ECU) are co-owners of the facility, while the Australian Export Grains Innovation Centre and Grains Research and Development Corporation have co-invested in the development process.
PMA will continue to be operated by ECU at its Joondalup campus.
Source: WA Government