NAMOI Cotton Limited has recorded a consolidated net profit after tax from continuing operations of $6.8 million for the full year ended February 28, 2018 (2016/17: a net profit of $0.3 million).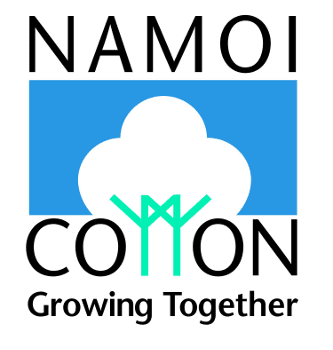 Cash flows from operating activities were recorded at positive $17.3 million (2016/17: positive $5.5 million).
The Group, including its share of Namoi Cotton Alliance (NCA), recorded earnings before interest, taxation, depreciation, restructure costs and business combination gains at $23.9 million (2016/17: $11.1 million).
CEO Jeremy Callachor said: "Our financial performance in 2017/18 has been strong improving significantly by $6.5 million year on year largely underpinned by a 38% increase in the 2017 Australian crop size. Increased ginning, cotton seed and lint volumes drove the significant uplift in our earnings."
The 2017 Australian cotton crop had overall production recorded at 3.75 million bales (2016 crop: 2.71 million bales).
Namoi Cotton ginned 1,015,000 bales (including 100 per cent of joint venture bales) of the 2017 crop (2016 crop: 689,000 bales) representing a 47pc increase from the prior crop.
The cotton seed trading business shipped and handled 266,000Mt (2016 crop: 172,000Mt) with profitability from the seed business a strong contributor to the overall results increasing by $8.0 million from the previous year.
NCA's total cotton lint marketing volumes procured for the 2017 season reflected 636,000 bales (2016 season: 507,000bales).
NCA's commodity packing business packed 168,000Mt in 2017 (2016 crop: 226,000Mt) including principally chickpeas and cotton seed.
2018 Australian crop
Namoi Cotton estimates the 2018 Australian cotton crop will at this stage still produce approximately 4.6 million bales, representing a 23pc increase in volumes from the 2017 season.
It anticipates that it will gin between 1.1 million and 1.2 million bales from the 2018 crop, including 100pc of joint venture gins, representing an improvement of between 8% and 18% from the previous year.
It is expected that the company's cotton seed trading volumes will increase proportionally in line with the increase in ginning volumes.
NCA's lint marketing volumes are estimated to be between 700,000 and 800,000 bales from the 2018 crop, representing an increase of between 10pc and 26pc from the prior crop.
NCA's containerized commodity packing volumes are forecast to be consistent with the current year, supported by Autumn/Winter rainfall and a return to improved yields in chickpea production.
Namoi Cotton's annual operating plan for the 2018 season is targeting consistent financial performance with the 2017 season.
This plan is underpinned by increased ginning, cotton seed and lint marketing volumes and improved ginning and marketing margins.
Chairman Stuart Boydell said: "These financial results reflect a strong operational performance from the Namoi Cotton business over the past 12 months and the Board is pleased to announce that Namoi Cotton will pay a final dividend of 1.9 cents per ordinary share equivalent to 40pc of net profit after tax (based on the full conversion of Residual Capital Stock by the record date of 3 July 2018) consistent with the commitment we made during the Restructure."
Source: Australian Stock Exchange (ASX)