AUSTRALIAN agricultural chemical company, Nufarm Limited, has announced that underlying earnings before interest, tax, depreciation and amortisation (EBITDA) increased by 15 per cent to $128.7 million and underlying earnings before interest and tax (EBIT) increased by 19pc to $85.0 million for the six months to January 31, 2017.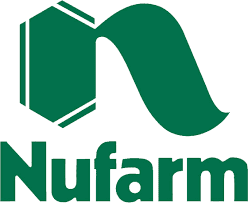 Group revenues increased by 15pc to $1.36 billion (2016 1H: $1.19 billion).
Reported net profit after tax was $20.0 million, with no significant material items in the first half.
This compares to a statutory loss after tax of $91.0 million in the first half of the previous year, which included one-off restructuring costs of $102.9 million.
Underlying net profit after tax was $19.8 million, up 67pc on the $11.9 million reported in the prior period.
Earnings per share (excluding material items) were 5.2 cents (2016 1H: 2.3 cents).
The group generated a higher underlying gross profit margin of 29.1pc, compared to 28.2pc for the first half of the prior year.
Average net working capital to sales was 37.1pc, a significant reduction on the prior period (41.6pc).
Net debt at January 31, 2017, was $856 million, down on the $927 million at January 31, 2016.
Net debt benefitted from the proceeds from non-core asset sales, with the net cash inflow from material items being $39 million in the first half.
Interim Dividend
Directors declared an unfranked interim dividend of 5 cents per share (2016 interim dividend: 4 cents).
The interim dividend will be paid on May 5, 2017, to the holders of all fully paid shares in the company as at the close of business on April 7, 2017.
Interest/tax/cash flow
Net external interest expense was $46.3 million, which is $6.3 million higher than the previous period. The higher interest expense was primarily driven by Brazil.
The net interest expense for the full year is expected to be in line with the guidance provided at the 2016 full year result (i.e. net interest will be moderately lower than full year 2016).
Encouragingly, Brazilian bank base rates are falling, which will reduce the cost of financing the Brazil business in the future.
Operating segments summary
The group generated increased sales in both major business segments, and across all regions other than Europe.
Total crop protection sales increased by 14pc to $1.31 billion and generated a similar increase in EBIT to $110.1 million. Seed technology sales in the period were up by 21pc to $50.6 million and
generated a small loss of $0.2 million, which was a significant improvement on the $4.4 million loss recorded in this segment in the first half of 2016.
Underlying gross profit margin was 29.1pc of sales, ahead of the first half of the previous year of 28.2pc. Underlying selling, general and administrative expenses were up slightly as a percentage of sales (23.1pc v 22.9pc).
Australia/New Zealand
Australia/New Zealand sales increased substantially on the prior year, as the business executed a strategy to regain volume and share.
There was a resulting impact on gross margins, particularly in Australia, where the business competed more aggressively to meet this objective.
The segment generated sales of $306.3 million, up 32pc on the previous year ($231.6 million).
Underlying EBIT was $13.3 million compared to $14.6 million in the prior period.
Crop Protection
Nufarm's crop protection business generated $1.31 billion in revenues, which was up 14pc on the previous year sales of $1.15 billion.
These sales generated an average underlying gross profit margin of 28.5pc, stronger than the 28.1pc average gross profit margin recorded in the half year 2016.
Herbicide sales were up 15pc to $871 million. Glyphosate sales are well up on last year, due to a higher average technical price, and improved volumes in Australia/New Zealand and North America.
Seed Technologies
The company's seed technologies segment includes sales of seeds and seed treatment chemistry.
Revenues in this segment were $50.6 million, 21pc ahead of the prior period sales of $41.7 million.
The segment generated a loss of $0.2 million at the underlying EBIT level, compared to a $4.4 million loss in the prior first half.
Source: Nufarm Report to Shareholders, http://www.nufarm.com/Assets/36420/1/2017ReporttoShareholders.pdf
Nufarm Ltd is a listed ASX company, code NUF