NUFFIELD Australia Scholar Colin de Grussa believes in further education, and what he has in mind is a relentlessly positive education about the agricultural industry for a vast majority of the Australian population.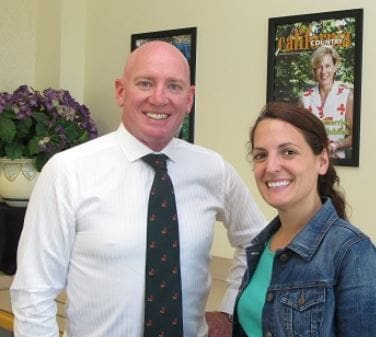 The Western Australia farmer and newly elected member of the WA Legislative Council used the opportunity of his 2014 Nuffield Scholarship to better understand how agriculture can address the growing divide between the industry and the majority of Australians.
"The statistics are pretty clear, Australian agriculture's connection with an increasingly middle-class and urbanised society is weakening, and this population is influencing policy makers," he said.
"Interest groups are bombarding the general population with "information" related to the evils of factory farming, opinions on GM, environmental issues and numerous other topics, whilst our industry does not appear to be uniting to balance the opinions being presented.
"Importantly, in recent years communities are asking more questions about where and how their food and fibre is produced, and in this presents an opportunity for industry to provide reliable and accurate information."
Mr de Grussa sees this desire for information and understanding as a fantastic opportunity to "inform the masses" – and his travel to North America, the UK and a range of EU nations, and discussions with farmers, lobby groups, politicians and advisors has helped to inform him of some of the ways it can be done.
"The industry needs a comprehensive and coordinated approach to attacking this problem which needs also to be linked to, but independent of, the lobby organisations," he said.
"Perhaps in the way Germany's Fördergmeinschaft Nachaltige Landwirtschaft E.V. (FNL) is autonomous of, but still very connected with, that country's lobby organisations.
"They describe themselves as an "organisation to promote sustainable agriculture" and its 44 members are made up of industry, trade and other associations from the agricultural sector in Germany."
Mr de Grussa said the industry needed to significantly improve its links with education to ensure children across Australia were given a clear and balanced understanding of food and fibre production, and the many opportunities in this exciting industry.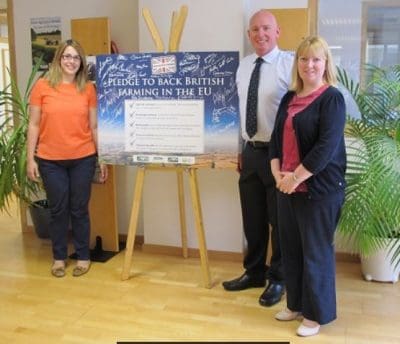 "It is also important that the industry transcends the boundaries of states, politics and industry sectors in working to address the issues faced, which isn't an easy step," he said.
"We have numerous industry bodies, lobby organisations, marketing entities and other groups in Australia and bringing them together will be a challenge.
"Coordinating an approach and tackling education of children and the broader community to improve the understanding of agriculture will, in the longer-term, translate into better policy outcomes as a more informed and understanding community exerts direct influence on policy makers."
Mr de Grussa said the challenge of financial resources for such a program in an industry where memberships to a plethora of organisations divided the "cash tin" meant the industry must consider how to extract value for dollars.
"The propensity to measure "success" or otherwise in economic terms makes it very difficult to quantify the benefits of education programs or information programs of any kind," he said.
"I hope the recommendations set out in my report will be viewed as a starting point for developing and implementing a program to educate and inform communities of the importance of agriculture, not just to Australia, but to its people."
Source: Nuffield Australia, www.nuffield.com.au