GRAINCORP Ltd and Cargill Australia have today announced their intention to sell Allied Mills Australia Pty Ltd to Pacific Equity Partners (PEP) for a combined considered value of A$317 million.
They have been the owners of Allied Mills since they purchased it from Goodman Fielder in 2002, with GrainCorp owning 60 per cent of the business, and Cargill the balance.
GrainCorp managing director and CEO Mark Palmquist said PEP's desire to acquire full control of Allied Mills was in line with GrainCorp's strategy to proactively manage its portfolio to improve returns to investors.
"The interest shown by PEP to acquire full control of Allied Mills provided us with an excellent opportunity to realise the value in Allied and create balance-sheet flexibility for the future," Mr Palmquist said.
"GrainCorp wishes Allied Mills, its customers and new owners all the best and we look forward to maintaining our positive relationship into the future."
GrainCorp supplies grain, storage and transport to Allied Mills, and this is expected to continue following the sale.
Cargill Australia's corporate affairs director Peter McBride said while Cargill remained committed to the Australian agricultural and food sector, an attractive offer from PEP made now the right time to sell its stake in Allied Mills.
"We reached the conclusion that as the strategic direction of Allied Mills is adjusting to changing market conditions, ownership of this business is no longer a strategic fit for Cargill Australia's grain, oilseed and supply-chain business," Mr McBride said.
As of September 30 last year, GrainCorp's share in Allied Mills carried a book value of $178 million, and the PEP offer equates to a pre-tax and transaction costs value for GrainCorp of $190 million, and $127 million for Cargill.
"Over a number of years, GrainCorp has been investing in a series of capital projects and as these projects are completing, our focus has been on maintaining a disciplined approach to capital management and portfolio optimisation," GrainCorp Group chief financial officer Alistair Bell said.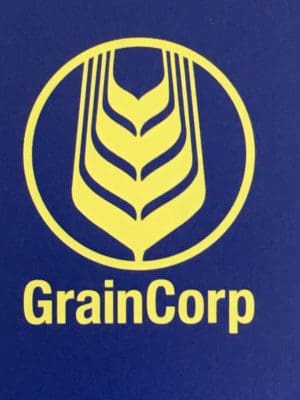 "This sale of an equity investment in Allied Mills creates an opportunity to realise value, reduce gearing and improve our returns.  The funds of $190 million will provide flexibility as we approach our peak gearing and remain available for other redeployment opportunities."
Allied Mills' assets include flour mills in Brisbane, Qld, Picton and Tamworth in NSW, Ballarat and Kensington in Victoria, Adelaide, SA, and North Fremantle, WA.
The company is Australia's largest supplier of flour and bakery pre-mixes to hot bread shops, in-store supermarket bakeries and the industrial food-service sector.
PEP describes itself as the largest private equity fund in Australia and New Zealand.
Since 2015, PEP has been investing heavily in the food sector, and now owns leading pie-making company Patties Foods, Pinnacle Bakery & Integrated Ingredients, and honey processor and value-adder Manuka Health.
The sale of Allied Mills to PEP is subject to usual regulatory approvals from bodies including the Australian Competition and Consumer Commission.