Changing of the guard at GrainCorp
New GPSA policy officer
QFF biosecurity leader
New western coordinator for GrainGrowers
CQ strategy group appointed
CBH welcomes GM of business transformation
MSM appoints procurement manager
O'Keeffe appointed Nufarm ANZ regional GM
New MD at Louis Dreyfus
SA all-rounder takes southern Seed of Light award
Western soil scientist wins coveted award
Agronomic leader recognised for industry passion
Scientist recognised as emerging leader
Institute director recognised for research and education
Changing of the guard at GrainCorp
EXPERIENCED company director, Graham Bradley AM, has succeeded Don Taylor as the next chairman of GrainCorp.
Mr Bradley has had a distinguished career in business, including eight years as managing director of Perpetual Limited and senior roles at Blake Dawson and McKinsey & Company.
He has also held non-executive roles, including his past Presidency of the Business Council of Australia.
Mr Bradley retired from the board of Stockland Corporation in October 2016 after 11 years as chairman, and he currently holds non-executive chairman roles at a number of non-listed companies including Infrastructure NSW, EnergyAustralia Holdings and HSBC Bank Australia.
GrainCorp's Joint Company Secretary, Murray Floyd, has recently resigned, being replaced by Amanda Luhrmann who adds the Joint Company Secretary role to her responsibilities as Group General Counsel.
……………..
New GPSA policy officer
GRAIN Producers South Australia (GPSA) has appointed a new full-time policy officer, Shane Gale, to work with the organisation's staff, board of grower directors and SA grain growers.
Mr Gale brings recent experience in supply chain, procurement, logistics and transport to GPSA.
His previous roles include consulting to mineral exploration and mining, transport and logistics companies and managing operations.
He worked with former South Australian companies SA Cooperative Bulk Handling, Ausbulk and ABB Grain as transport manager for nearly 10 years before managing national logistics for Cheetham Salt, part of the Ridley Corporation.
In recent years, he has worked with several Australian companies nationally on manufacturing, import/export of finished goods, supply chain, logistics or transportation projects.
………………
QFF biosecurity leader
THE Queensland Farmers Federation (QFF) has welcomed new biosecurity industry liaison officer, Frank Fox, to the team.
The position is funded by the Queensland Department of Agriculture and Fisheries to assist industry meet biosecurity risk management obligation changes.
………………
New western coordinator for GrainGrowers
GRAINGROWERS has appointed Alan Meldrum as the new Western Australian regional coordinator for the national member-based grain farmer organisation.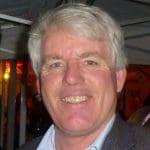 Mr Meldrum brings extensive experience in the agriculture sector, providing an appreciation of the grain supply chain, a strong knowledge of crop agronomy across the WA grainbelt and the seasonal risks of grain production.
He most recently held the position as the sole representative for Pulse Australia in WA for 11 years and also acted as executive officer for the Grains Industry Association of WA (GIWA) Pulse Council. Since 2010 he has assisted with the compilation of the GIWA Crop Report.
Mr Meldrum replaces Ray Morgan who announced his retirement in early December after five years helping establish GrainGrowers presence in WA.
…………….
CQ strategy group appointed
THE quest to advance the agricultural sector in Queensland's Central Highlands has gained greater momentum with the appointment of an expert Strategic Advisory Group.
Following a comprehensive selection process, the Central Highlands Development Corporation (CHDC) has appointed six members to the group: Fleur Anderson, James Clark, Ian McCamley, Paul Murphy, Warwick Powell, and Taylor Pressler.
The group will drive the Central Highlands Accelerate Agribusiness (CHAA) initiative to grow, promote and realise the value and opportunities for all businesses producing agricultural and food products, processing and providing other value-adding services in the Central Highlands.
…………..
CBH welcomes GM of business transformation
THE CBH Group has announced it has appointed Matt Shellabear as general manager of business transformation.
Mr Shellabear has held roles focused on business transformation across logistics companies including TNT and DHL.
He entered the agriculture industry in 2007 when he took on the role of global lead – trade execution for Cargill.
Most recently, Mr Shellabear has been chief operating officer at one of China's largest food companies, COFCO.
CBH general manager operations, David Capper, said Mr Shellabear's experience in supply chain management would be invaluable as CBH accelerated its Network Strategy.
"CBH is working hard to take CBH's supply chain to the next level of competitiveness and Mr Shellabear's international experience is a great asset as we pursue this challenge," Mr Capper said.
……………..
MSM appoints procurement manager
MSM Milling at Orange, NSW, has appointed a new procurement manager, James Dellow, to manage the accumulation of seed, grain and raw commodities into the oilseed and stockfeed mill.
He commenced in January 2017.
Mr Dellow brings experience in accumulation and specialty programs in the Central West of NSW with previous employer Cargill.
His former roles included seven years with Graincorp, until moving in 2015 with his family from Sydney to Orange.
……………..
O'Keeffe appointed Nufarm ANZ regional GM
NUFARM Limited has announced the appointment of Peter O'Keeffe as ANZ regional general manager.
Mr O'Keeffe will oversee Nufarm's wholly owned ANZ based entities of Nufarm Australia, Nufarm New Zealand, Croplands and Crop Care.
He has been working in the role in an interim capacity since August 2016 when former Nufarm ANZ regional general manager, Lachie McKinnon, took on an international position with Nufarm.
……………….
New MD at Louis Dreyfus
TONY Geitz is replacing Gordon Cherry as managing director of Louis Dreyfus Commodities' (LDC) Australian cotton division.
Mr Cherry has worked in the Australian cotton industry since 1974 in key marketing and managerial roles with Namoi Cotton Co-operative, Cotton Trading Corporation and Dunavant Enterprises, which he joined in 1996 prior to its purchase by LDC.
Mr Cherry has been at the forefront of keeping ginners and markets connected, and was instrumental in setting up independent cotton-classing body ProClass.
Mr Geitz has replaced Mr Cherry on the ProClass board, and will hold the reins alone at LDC from next month.
………………..
New media officer for GrainGrowers
GRAINGGROWERS has recently appointed a new communications manager, Chris Walker.
Mr Walker takes over from Laureta Wallace who is now the media and communications general manager for the National Farmers Federation.
……………..
SA all-rounder takes southern Seed of Light award
AN agricultural consultant, researcher and grower from Wharminda on South Australia's Eyre Peninsula, Ed Hunt, has been recognised for his efforts and achievements in communicating the outcomes of research by being awarded the 2017 Grains Research and Development Corporation (GRDC) Southern Region Seed of Light.
GRDC Southern Regional Panel chair, Keith Pengilley, said the 2017 award recognised the significant contribution by a non-traditional researcher who was a leader in farm business management and had gone "above and beyond" to communicate the outcomes of his research.
"Ed's unique skills and attributes first came to the GRDC's attention a decade ago when he became involved in research projects that were established by the GRDC in response to a need to improve farmers' capacity to manage the profitability, risk and long-term sustainability of high-intensity farming systems in lower rainfall regions," Mr Pengilley said.
"Ed was a leader in projects that evaluated adaptive farm systems using a case study farm and then developed simple approaches which farmers could use to help their decision making, especially in the face of continuing uncertain seasons and profit margins."
……………..
Western soil scientist wins coveted award
ONE of Western Australia's leading experts on managing soil constraints in cropping systems has been named the winner of the 2017 Grains Research and Development Corporation (GRDC) Western Region Seed of Light award.
Department of Agriculture and Food Western Australia (DAFWA) research officer, Stephen Davies, was presented with the prestigious award in recognition of his contribution to communicating the outcomes of grains research and development in WA.
Based at DAFWA's Geraldton office and part of the Soil Productivity R&D team, Dr Davies currently heads the GRDC-funded research project into delivering practical agronomic solutions for water repellent soils in WA.
In this role he liaises and collaborates with researchers and personnel from key organisations in the WA and national grains sectors, including universities, the CSIRO, grower groups and growers.
……………….
Agronomic leader recognised for industry passion
SOUTHERN NSW agronomist Barry Haskins has been recognised for his contribution to northern grains research, being awarded the 2017 Northern Region Seed of Light Award by the Grains Research and Development Corporation (GRDC).
Mr Haskins is a well-known figure in the NSW grains industry, having worked as a district agronomist with NSW Department of Primary Industries for 10 years before establishing AgGrow Agronomy and Research – an independent agricultural consulting and research company based at Griffith.
With an ability to work with a diverse range of people and farm businesses, Mr Haskins has built an extensive list of clients and over the years and helped raise their individual and collective production benchmarks.
He has vast experience in cropping agronomy in both irrigated and dryland agriculture and offers research-based recommendations to clients covering an area of over 200,000 hectares across the Riverina region.
He's a passionate advocate for the role research can play in improving production efficiency and farm profitability and has been a leading figure in the move towards conservation farming practices in southern NSW over the past 15 years.
………………
Scientist recognised as emerging leader
DR Therese McBeath, a CSIRO research scientist based at the Waite Campus in Adelaide, has been presented with the Grains Research and Development Corporation (GRDC) Southern Region 2017 Emerging Leader Award.
A research team leader in CSIRO's Integrated Agricultural Systems program, Dr McBeath has expertise in soil and crop nutrition and works on a range of largely industry-funded projects that test strategies to improve productivity and profit-risk outcomes for growers across the southern cropping region.
Having played an important role in the GRDC's ground-breaking Water Use Efficiency initiative, she has more recently been involved in research into improving fertiliser strategies, low rainfall cropping systems and the performance of sandy soils.
………………
Institute director recognised for research and education
HORSHAM-based Australia and New Zealand regional director of the International Plant Nutrition Institute (IPNI), Dr Rob Norton, has received the Grains Research and Development Corporation (GRDC) Southern Region 2017 Recognising and Rewarding Excellence Award.
In his role with IPNI, Mr Norton is responsible for identifying and undertaking plant nutrition research projects to improve nutrient management, as well as developing educational programs to capitalise on these opportunities.
Prior to his appointment with IPNI, he worked for The University of Melbourne based in Horsham where he led projects on how climate change affects grain crops, soil and plant nutrition, oilseed agronomy, crop water use, alternative grain crops and farming systems.
He led a climate change project in China, and is the author of more than 130 book chapters, refereed journal and conference papers as well as another 300 conference and extension articles.
………………..
Got some "People on the Move" news to share? Send submissions to [email protected]