THE former director of now-defunct grain-trading operation, Sapphire (SA) Pty Ltd, Brenton Strauss, has pleaded guilty to acting as an officer of a company while it was under external administration.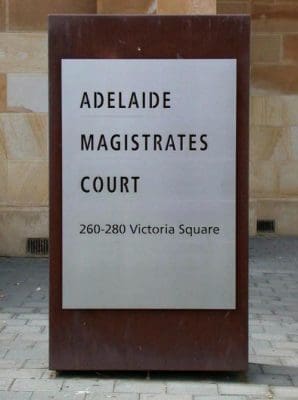 In March 2014, Mr Strauss placed Murray Bridge based Sapphire, which operated in South Australia and eastern states as River City Grains, in the hands of external administrator Anthony Matthews of Anthony Matthews and Associates.
At a meeting in February 2016, the creditors voted to place Sapphire into liquidation, with Mr Matthews appointed as its liquidator.
Charges against Mr Strauss were laid in July 2016, and relate to the finding of an Australian Securities and Investment Commission (ASIC) investigation that Mr Strauss had attempted to redirect funds owed to the company after the administrator was appointed.
The case was heard in the Adelaide Magistrates Court on 5 October, and Mr Strauss pleaded guilty to the charge under section 437C(1) of the Corporations Act.
He was released without conviction and placed on a good-behaviour bond of $1000 for 18 months.
Minutes of the first meeting of Sapphire's creditors, held in March 2014, quantify the company owing a total of $7.52 million with the National Australia Bank, as the major creditor, owed $5.26m.
Source: ASIC