IF YOU are working in the agriculture, forestry and fishing industry, then you are working in the country's most dangerous industry.
This is according to Safe Work Australia's 'Work-related Traumatic Injury Fatalities, Australia 2015', wherein the agriculture, forestry, and fishing industry had 52 fatalities in 2015.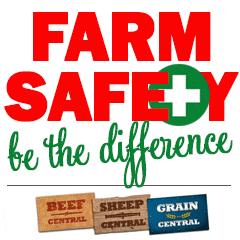 The transport, warehousing and storage industry lost a total of 40 employees during that period.
In ranking the industries, comparison site finder.com.au took employment figures from Safe Work Australia in the Australian Workers' Compensation statistics and meshed them with the Work-related Traumatic Injury Fatalities report stats to create a Risk Score for each industry.
Top 10 most dangerous industries in Australia
Agriculture, forestry and fishing – recorded 744 workplace fatalities between 2003 – 2015.
Transport, postal and warehousing – recorded 754 work-related fatalities from 2003 – 2015
Construction – 469 people killed in construction-related incidents from 2003-2015
Manufacturing – 275 workers killed in workplace incidents since 2003-2015
Wholesale trade – 98 fatalities between 2003-2015
Mining – 122 killed in mining incidents from 2013-2015 open-pit-mining-920200_1920
Health and community services – highest number of worker compensation claims in 2014-2015 (17,565 claims lodged)
Public administration and safety – total of 6 deaths and 8270 workers' compensation claims in 2015
Electricity, gas, water and waste services – increase in workers' compensation claims in 2015 with 1,175 (up from 1,100)
Administrative and support services – 7 killed in workplace incidents and 3785 serious injury claims in 2015.
………………..
Comparison site, www.finder.com.au has recently compiled a list of the most dangerous jobs in the country based on the most recent government data.
The complete list and a comprehensive graph are available at https://www.finder.com.au/most-dangerous-jobs-australia
Source: Safe Work Australia