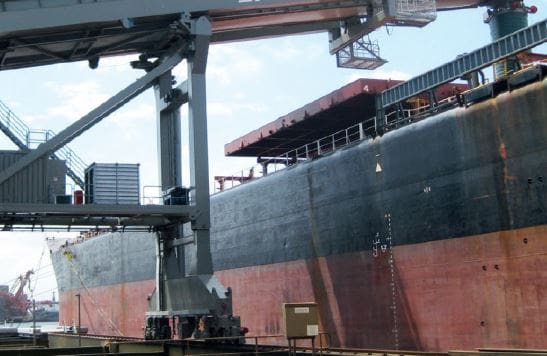 THE long-awaited signing today of a landmark trade deal between Australia and Indonesia will open up new feed grain export opportunities for Australian growers, particularly those in Western Australia.
Among a range of new trade arrangements involving agriculture, significant to the grain industry is the opening of a quota for 500,000 tonnes of Australian feed grain to be imported into Indonesia.
The 500,000 tonnes will be imported duty free and the quota will grow by 5 per cent a year.
The deal was meant to be signed last year when negotiations concluded in August, but was delayed initially when Prime Minister Malcolm Turnbull was replaced by Scott Morrison and, again, by Indonesian concerns when Australia floated the idea of moving Australia's Israeli embassy to Jerusalem.
The agreement, formally known as the Indonesian-Australian Comprehensive Economic Partnership Agreement (IA-CEPA), will be signed in Jakarta today by Senator Simon Birmingham and his Indonesian counterpart, Enggartiasto Lukita.
Edge on the competition
GrainGrowers chief executive officer, David McKeon, said the trade deal had been a long time in the making and would put Australia one step ahead of its international competitors.
"We have been working with the government for a number of years to get the agreement to this point. It is fantastic to see it get to the stage where we are seeing the signing by both governments," he said.
"It was an agreement that was developed differently to some of the north Asian agreements, but it is good to see it is just as strong in the outcomes for the grains sector.
"For Australian farmers, it will mean feed grain access. It could be a combination of wheat, barley and sorghum into the 500,000-tonne quota to start with, which will then grow year-on-year into the Indonesian market.
"In effect, 500,000 tonnes of duty-free quota for Australian feed grains of barley, sorghum and wheat is an additional 12,000 B-doubles (truckloads) of Australian grain going into Asia."
Mr McKeon said geographically Indonesia was Australia's closest major export neighbour and was already the number one market for Australian milling wheat.
He said by opening up the trade to feed grain, the deal was bringing greater diversification into the Indonesian market.
Mr McKeon said in addition to bolstering trade, the agreement forged closer ties between the Australian and Indonesian grains industries.
"Importantly for the Australian grains industry there is also a strategic grains partnership that has been agreed by both governments and supported by Australian industry that is part of the agreement signed today," he said.
"This agreement moves our relationship beyond purely commercial transaction of grain and moves us towards a much stronger relationship with our Indonesian neighbours."
Feed grain access
Grain Producers Australia chair, Andrew Weidemann, said the agreement would open the way for Australian grain to be delivered into the Indonesian feed grain market, a market it was currently excluded from.
"We are already in there with a good market for milling wheat, but we have not been able to sell feed grain into Indonesia. Now we will," he said.
"With the current situation for feed grain into China stopped at the moment because of duty discussions, any market that is opening up for Australia is a good one.
"Even though it will take time for legislation to pass both governments in Indonesia and Australia, we will still see grain move more or less straight away.
"It will be very good for the Western Australian farmers because they rely heavily on exports. This is a great opportunity for WA, but there will ultimately be a flow on effect right across Australia."
New levels of collaboration
The Australian Export Grains Innovation Centre (AEGIC) chief executive officer Richard Simonaitis said the Australian grains industry could now look forward to new levels of collaboration with Indonesia – Australia's single biggest wheat customer.
"As Indonesia continues to grow, the IA-CEPA will provide significant and lasting benefits to our two countries in terms of value for Australian growers; and food security and quality for Indonesia," he said.
Mr Simonaitis said AEGIC had been laying the groundwork to boost the value of Australian feed grains into Indonesia.
"Over the past three years we have been engaging feed grain nutrition experts to go into Indonesia and demonstrate to buyers the benefits of using Australian feed grains," he said.
"This work, and the provisions of the new partnership, will give Australia a distinct advantage in capturing the rapidly growing Indonesian feed market.
"Indonesia's total feed imports are currently valued at more than $1 billion, and the market is growing fast as people increasingly eat more meat."
Grain Central: Get our free cropping news straight to your inbox – Click here