AUSTRALIAN trade minister, Simon Birmingham, has announced that Australia will tonight refer China to the World Trade Organisation (WTO) over its imposition of an 80.5 per cent tax on Australian barley imports in May.
The Minister said Australia would proceed with the action to challenge the claim by China that Australia was dumping barley into the Chinese market and that Australian farmers were being subsidised.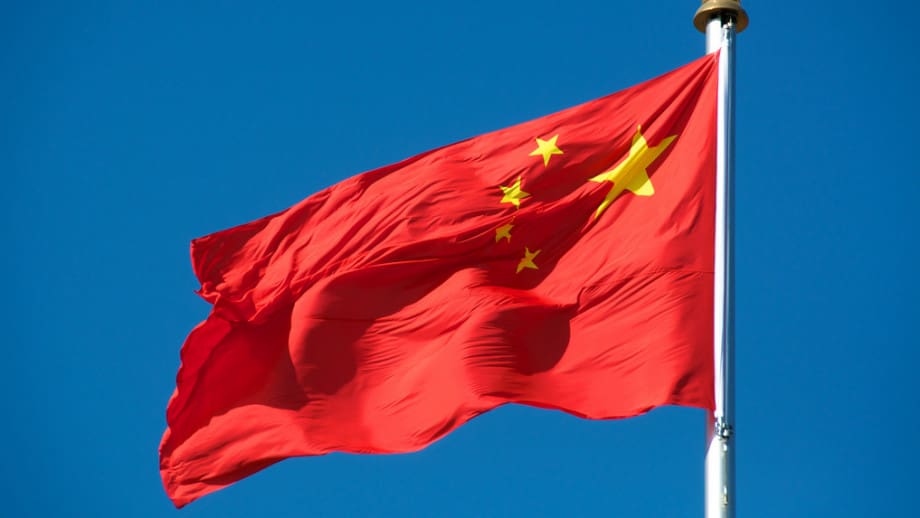 "We've applied at every step of this journey all the appropriate processes, procedures and courtesies to the manner in which Australia and Australian industries have engaged with the Chinese Government and their Chinese counterparts. This is the logical and appropriate next step for Australia to take," he said.
Senator Birmingham said Australia had been a long-standing defender of international rules-based systems, and of the important of multi-lateral co-operation and engagement.
"It is appropriate that when we argue for there to be international rules and an independent international umpire to resolve disputes that, when we find ourselves in the case of having such disputes, we call in the umpire," he said.
"We ask the independent umpire to adjudicate and ultimately help settle those disputes."
Minister Birmingham said this was not the first time Australia had taken such action through the WTO.
"Australia has a current dispute with India in relation to the sugar industry. We have had a dispute with Canada in relation to the wine industry which, importantly, we have ultimately resolved without having to use all the WTO processes," he said.
"So, in initiating this dispute with China in relation to barley we again extend the important offer of dialogue and discussion as an off-ramp in relation to this dispute."
Minister Birmingham acknowledges that WTO dispute processes take longer than would be ideal, but he said it was ultimately the right avenue for Australia to take.
"We are highly confident that, based on the evidence, data and analysis we have put together already, Australia has an incredibly strong case to mount in relation to defending the integrity and propriety of our grain growers and barley producers," he said.
"We have full confidence that they are not unduly subsidised, that they do not the product in global markets, and that they have operated with nothing but commercial imperatives in relation to the way they have engaged in the China market."
GrainGrowers support
The government's move has been supported by GrainGrowers whose chairman, Brett Hosking, said the Australian grains industry had been fully cooperative and provided all necessary information through the options available to date, yet this had done little to change the outcome of the tariffs.
"We recognise that the WTO process will be time-consuming and complex. It is important that while this is underway, the Australian Government also prioritise strengthening trade relationships and market access for Australian agriculture and our barley industry," he said.
"We also see this as an opportunity for the government to work with the grains industry to look at alternative markets for barley. We will continue to represent growers on this issue."
"GrainGrowers trust that the Australian Government will also soon announce the steps it will take to ensure expansion of market development opportunities. Taking this to the WTO is a step in the right direction but government has much more it can do to help us through this, especially as these issues are completely out of the growers' control."
It is estimated that China's tariffs will cost Australian barley producers around $2.5billion over the next five years.
Australian barley exports to China have effectively been halted since the tariffs were applied with the price artificially increased, making it uncompetitive in the Chinese market.
NFF support
National Farmers' Federation (NFF) president Fiona Simson said the NFF supported actions to promote and uphold the rules of the WTO.
"Australia and Australian agriculture is heavily reliant on trade, with more than 70 per cent of farmgate output exported. Australia is also a relatively small global player. As such, it is imperative that we support the liberalisation of global trade and the rules that govern it," Ms Simson said.
"An integral part of upholding these values is the use of WTO dispute settlement mechanisms where there is an indication that a breach of these rules has occurred. We believe this is the case with respect to anti-dumping and countervailing tariffs imposed on Australian barley.
"Upholding principles and values means acting without fear or favour, and the NFF has been equally supportive of WTO action against partner countries such as Canada and New Zealand."
Ms Simson said noting the long history of fruitful and mutually beneficial trade between Australia and China, the NFF hoped consultations would help to resolve any outstanding issues and maintain and strengthen this important and mutually beneficial relationship.
Sources: Federal Government, GrainGrowers, NFF