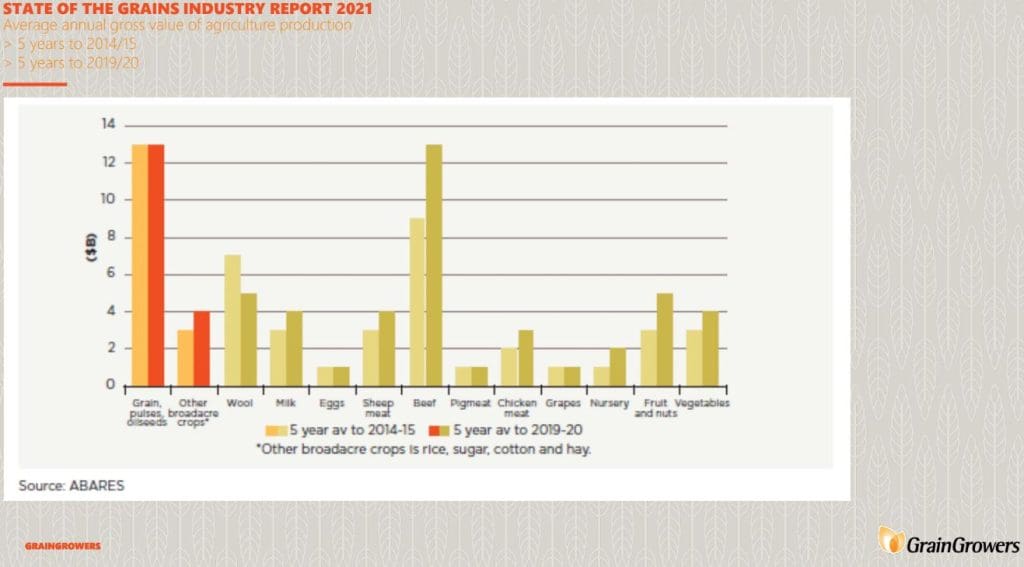 DESPITE disruptions and an 8 per cent national reduction in average grain production, the average annual gross value of the Australian grains industry rose 1pc to $12.9 billion over the past five years, according to GrainGrowers' 'State of the Australian Grains Industry (SOTI)' report released today.
The grains industry contributed on average 22pc of Australia's agricultural gross value of production per year in the last five years.
This makes it Australia's second-largest agricultural industry and a vital component of the ambition to achieve $100 billion at the farm gate and $300b agribusiness industry by 2030.
The report provides a five-year summary of the grains industry performance and outlines future challenges and opportunities.
Landline's Pip Courtney hosted today's launch and was joined by a panel of leading growers including Brett Hosking, Julia Hausler, Tracy Lefroy, Richard Konzag and Nigel Corish who were able to talk through what the data and statistics looked like from an on-farm perspective.
"This is our third SOTI report and it is intended to be a 'ready reckoner' of the Australian grains industry," GrainGrowers chair Brett Hosking said.
"Over the past five years, we've seen seasonal and market volatility, as growers faced some of the driest years ever recorded in some states, along with a bumper season that saw record production.
"The report highlights how resilient and dynamic the Australian grains industry is, underpinned by thousands of innovative growers. To have maintained the value of production and continuing to be a major contributor to Australia's society and economy in the face of severe drought, global pandemics and market forces outside grower control is an impressive achievement."
Further insights from the SOTI report include the rise of pulses over the past five years with a surge in volume and value of pulse production.
Average annual pulse production rose by 20pc and value increased by 71pc.
The report also shows the ability of the grains sector to recalibrate between servicing domestic needs in drought years and global markets in good seasons.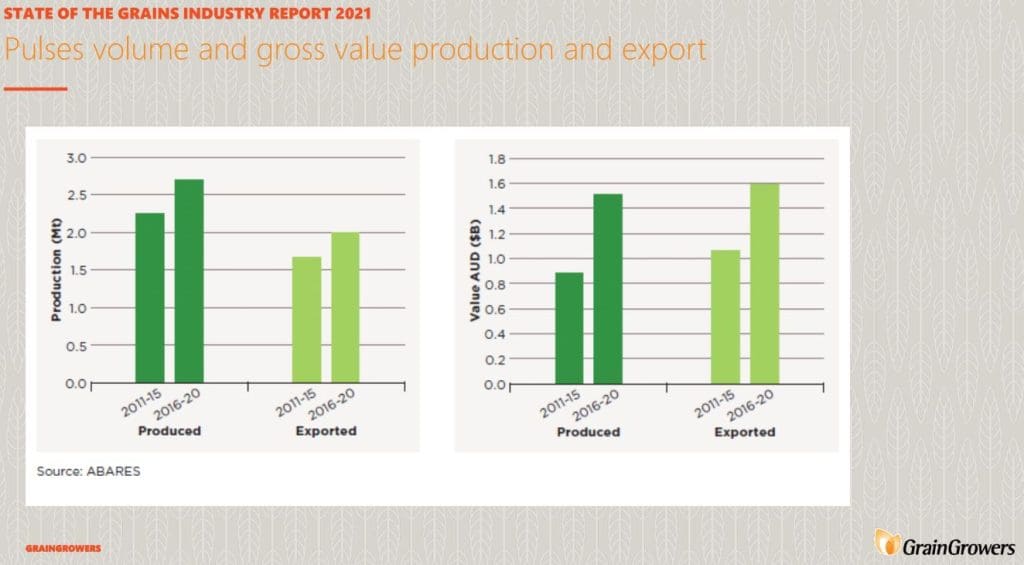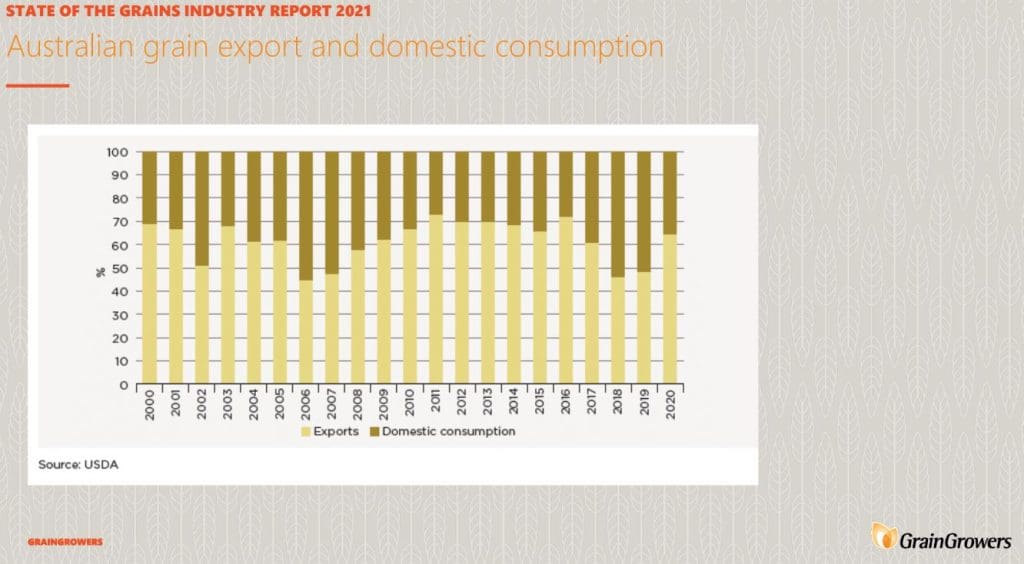 Source: GrainGrowers
Download report  'State of the Australian Grains Industry (SOTI)'
Listen to Episode 1 of six-part podcast series