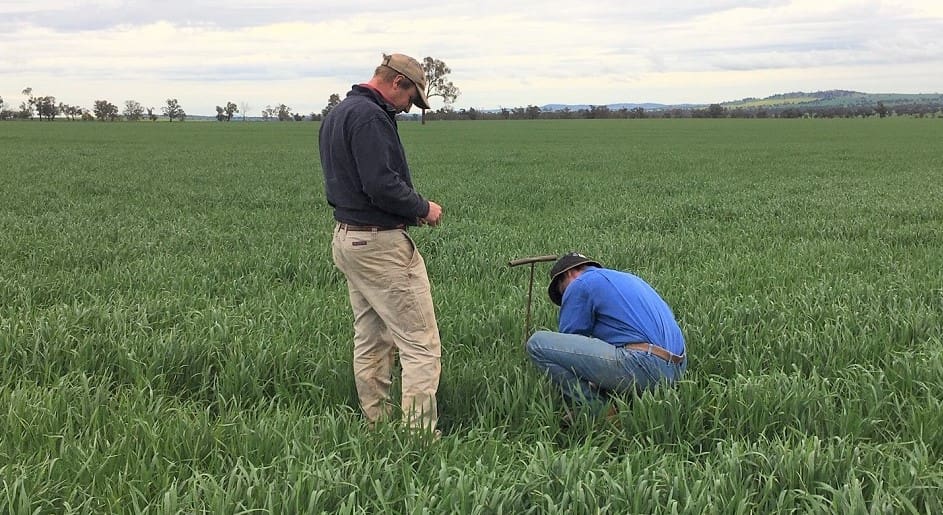 AGRICULTURAL consultancies along the closed borders of Australia's eastern states are among the many businesses and individuals grappling with the challenge of operating under the latest measures to contain the COVID-19 pandemic.
A special border zone has been created along the New South Wales-Victoria border (Figure 1) where Victorian border zone residents are permitted to travel into the NSW border zone for specified purposes, including work, but must not enter NSW if they have travelled outside the Victorian border zone within the past 14 days.
In the latest closure of the NSW-Queensland border, a similar border zone "bubble" has been created based on postcodes (Figure 2) that govern where cross-border residents can travel.
Residents within the "bubble" are allowed to travel anywhere within the border zone. Queensland residents travelling outside the "bubble" into NSW face strict quarantine lockdown on returning across the border into Queensland.
The complex new arrangements have created a management nightmare for agricultural consultancies and agronomists who have farm clients on both sides of the borders.
At Macintyre Independent Agronomists based at Goondiwindi on the Queensland side of the border, principal Dave Kelly said about 60 per cent of their client base was on the NSW side, and of that a quarter were outside the current "bubble".
"We can't visit those farms now which seems ridiculous given our line of work," he said.
"It is quite frustrating that we can drive to Brisbane and see hundreds of thousands of people, but we can't drive across the border to do what we do without having any contact with anyone. Rules are rules, but it is a massive frustration.
"A lot of the communication we can do by phone, but physically not being able to look at crops and look for diseases and pests causes major problems. That is people's livelihoods."
This is the second time the NSW-Queensland border has been closed during the COVID-19 pandemic.
In the initial lockdown in March, Mr Kelly said agriculture was deemed an essential service where agronomists were allowed to travel into the local areas as required. But the latest border closure based on the postcode "bubble" more severely limits travel and "has been a real problem".
"For our clients outside the bubble we are hoping all the lobbying that the farm lobby groups and local politicians are doing will get us some exemptions so we can get to those farms. At the moment we just can't get there," he said.
More time, effort, money
Along the Victoria-NSW border, AGRIvision Consultants general manager at Swan Hill, Kent Wooding, said the new rules had made running the business a little more difficult.
"There is a permit process that has to be abided by and we have developed a COVID plan. They are not insurmountable, but it requires more time, effort and money in order to manage things," he said.
"We don't mind doing all this if it means we are doing the right thing because we are all in this together and we have to make sure we stick to it."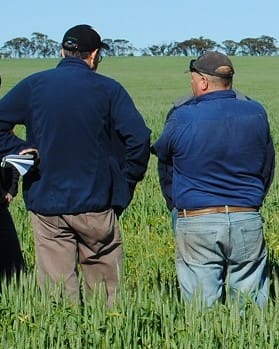 Mr Wooding said agronomy businesses relied on consultants being able to get out into the paddocks and inspect crops first-hand.
"You have to be there to see it because you pick up other things, not just the issue the grower may have contacted you about," he said.
"If there is a challenge with cropping, quite often it is a series of compounding factors that you need to be in the paddock to see."
Other consultancies Grain Central spoke to described managing staff and servicing clients in a cross-border situation as "like a chess game".
They said it was a challenge allocating staff to their regular clients under the constraints of the "bubble" system.
"Currently I have one staff member who can't come to work because she lives north of the border bubble. That's a real pain. She has a laptop and is working from home," a consultant from the NSW-Victoria border area said.
"I've got other staff that live south of the border bubble, so they can work throughout Victoria but can't go to NSW. I've got other staff that live in the bubble that have gone out of the bubble down into Victoria which means they can't go into NSW for two weeks.
"When a client rings up and either wants some help, advice or delivery of product we have to see who can go there. Unfortunately, it is not always easy."
Grain Central: Get our free daily cropping news straight to your inbox – Click here