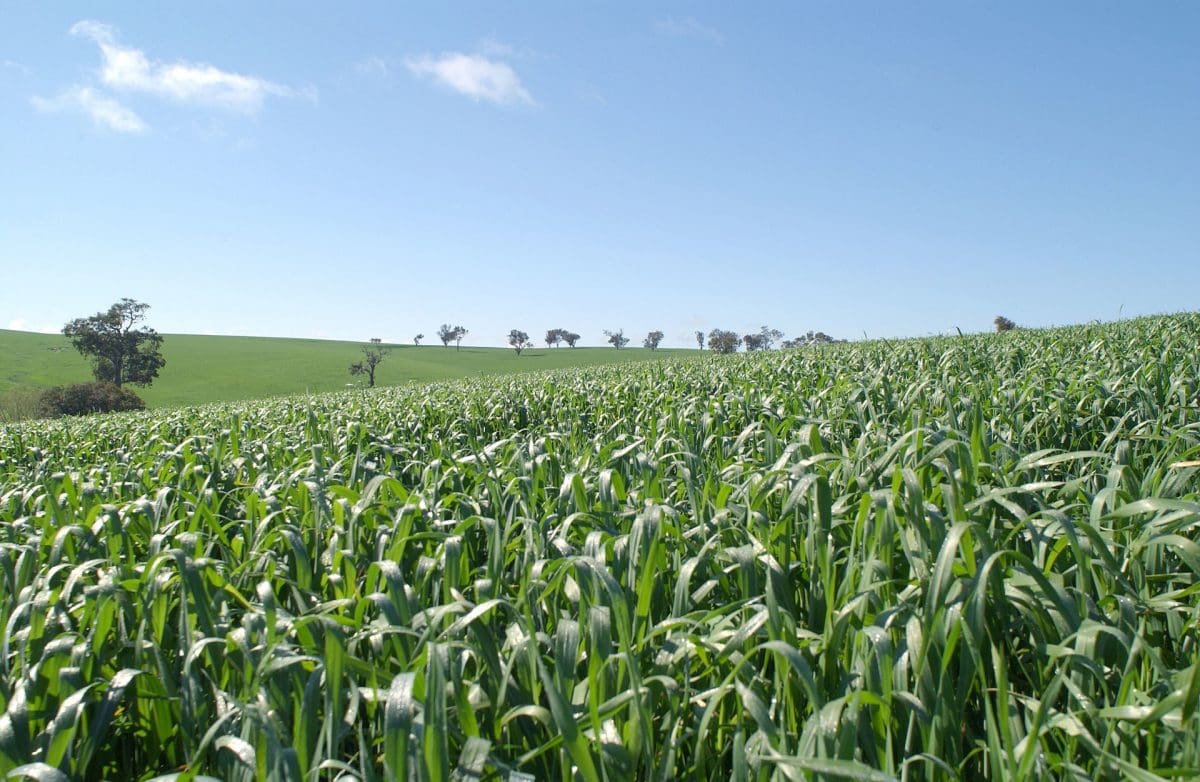 THE Federal Government needs to get behind Australian farmers and help them through the challenges of the COVID-19 pandemic by addressing trade, market and regulation issues, according to GrainGrowers Ltd.
The call was made in the grower representative body's submission to the Joint Standing Committee on Foreign Affairs, Defence and Trade Inquiry into the implications of the COVID-19 pandemic.
The submission highlighted the threat to the global rules-based order and supply chain integrity that has emerged during the crisis, and it outlined the policy and practical measures that were needed to address the situation.
GrainGrowers chief executive officer, David McKeon, said in this time of disruption it was critical the Australian government continued to recognise the role Australian farmers played in producing food for Australia and helping to keep the economy going.
"Through the COVID situation, Australian farmers, once they were able to demonstrate that they were taking the situation seriously through protecting their families, communities and the broader economy, have largely been able to continue operating their businesses," he said.
"Although it is a bit different with the new arrangements and travel restrictions, they have largely been able to continue operating their businesses which has allowed them to get a crop in the ground and a good start to the season.
"We saw some early challenges with the supply chains, including key farm inputs such as chemicals. However, those were a combination of an unforeseen great season across the east coast as well as COVID."
Mr McKeon called on government to ramp up its efforts to remove domestic regulatory barriers, address international trade distortions and open up access to new markets.
"A combination of supply chain challenges and the China barley tariff situation means we need a focused effort from government," he said.
"Many of the barriers can only be resolved through government-to-government negotiations, whether they are technical trade barrier issues or require a diplomatic solution."
Wide-ranging impacts
Mr McKeon said Australia's grain farmers had had to manage the unprecedented uncertainty caused by COVID in addition to a range of issues that impacted on the sector as the pandemic hit.
He said the United States trade policy in recent years had added to significant international market uncertainty.
"This has included increased subsidies to US grains farmers, the imposition of trade sanctions on some of the US' major markets (contributing to trade diversion and displacement), and the conclusion of a trade deal with China that may see Australian grains exports further displaced," he said.
"COVID coincided with China imposing duties on Australian barley imports that has effectively closed a $1.3 billion market. These duties will continue to impact on prices and markets across the Australian grains sector for up to five years.
"COVID's direct impact on the grains sector included: supply chain disruptions for inputs, such as herbicides, at a time of radically increased demand; farm input and processing business were faced with uncertainty for their ongoing operations and were required to make significant operational changes to comply with social distancing requirements; and, the constriction of export supply chains due to pressure on freight and customs processing resources."
Food services disruption
Mr McKeon said Australia's grain farmers and exporters had also been directly affected by the closure of restaurants and bars across the globe.
"Falling demand for craft beers, for example has reduced malt barley demand, which is likely to increase supply on global markets, increase competition for Australia barley and reduce prices," he said.
"Similarly, falling demand for restaurant quality grain-fed beef has knock-on effects for international feed grain markets."
Grain prices
Mr McKeon said the global recession caused by COVID was predicted to reduce prices for most grains, oilseeds and pulses in 2020-21.
"Grain farmers may experience financial loss as a result of not only COVID but also China's prohibitive barley duties, ongoing international market disruption and constrained supply chains. For some grain farmers, these losses will compound the significant losses already suffered due to drought," he said.
Seasonal labour
Mr McKeon said GrainGrowers was keeping a close eye on the need to find innovative ways to access seasonal labour to help bring in the crop at harvest time.
"A lot of Australian farmers use international seasonal labour, including from North America and Europe because they have experience in driving similar machinery," he said.
"That labour won't be available this year, so we have to be innovative about how we ensure we get enough header and chaser bin drivers for the year ahead."
Key recommendations
In its submission to the inquiry, GrainGrowers presented nine recommendations:
Recommendation 1: The Australian Government should radically increase efforts to address agricultural subsidies and trade protectionist measures that existed before COVID, including by adequately resourcing the International Non-Tariff Measures agenda and priorities identified by the grains industry.
Recommendation 2: The Australian Government should review regulatory settings that increase costs on grains producers and exporters to improve the resilience of grains farmers to the current COVID pandemic and future crises.
Recommendation 3: The Australian Government should expand its overseas network and support industry by providing targeted and timely market intelligence to the grains industry to assist the grains sector better manage international market risk.
Recommendation 4: The Australian Government should lead efforts in the WTO or other appropriate forum (e.g. G20) to secure an agreement that provides certainty for producers and exporters regarding how international markets will operate as COVID continues and for future pandemics.
Recommendation 5: The Australian, state and territory Governments should permanently designate grains farmers and associated suppliers and services as 'essential services' in all relevant Acts in order to strengthen Australia's grains food security.
Recommendation 6: The National Agricultural Workforce Strategy currently being developed provides strategic policy direction to ensure Australian growers have enhanced and ongoing access to a skilled regional workforce.
Recommendation 7: That the Australian Government, working with state and territory governments and industry, ensure far greater consistency between jurisdictions with regard to the substance of regulations, language and the communication channels used to manage any subsequent pandemics or similar crises.
Recommendation 8: That the Australian Government, working with state and territory governments and industry, more clearly designate roles for providing information to end users. This should include strong two-way communication channels between government and industry. That information is clear and consistent across all levels of government and effectively conveyed to industry and end users.
Recommendation 9: That the Australian Government should consider the collection of data related to critical inputs such as fuel and herbicides, along with grains stocks and require greater transparency around supply chains to enable early identification of weak points and to build resilience in grains supply chains.
Grain Central: Get our free daily cropping news straight to your inbox – Click here