AS AUSTRALIA heads for one of its biggest ever grain crops a major challenge will be to make sure the industry is ready to handle the massive volume, according to the latest ANZ grains report.
The report looks at the challenges facing growers and companies right through the grain supply chain, with harvest now within sight.
ANZ Agri research director, Michael Whitehead, said despite a recent dry period in a number of grain regions, the cautiously optimistic outlook for the national wheat crop this year remained at 26 million tonnes (Mt).
"After last year's drought-hit low of 15.2 million tonnes, this would be an increase of 71 per cent. In addition, on some current estimates, wheat exports are currently forecast to jump by around 90 per cent to 17.5 million tonnes," he said.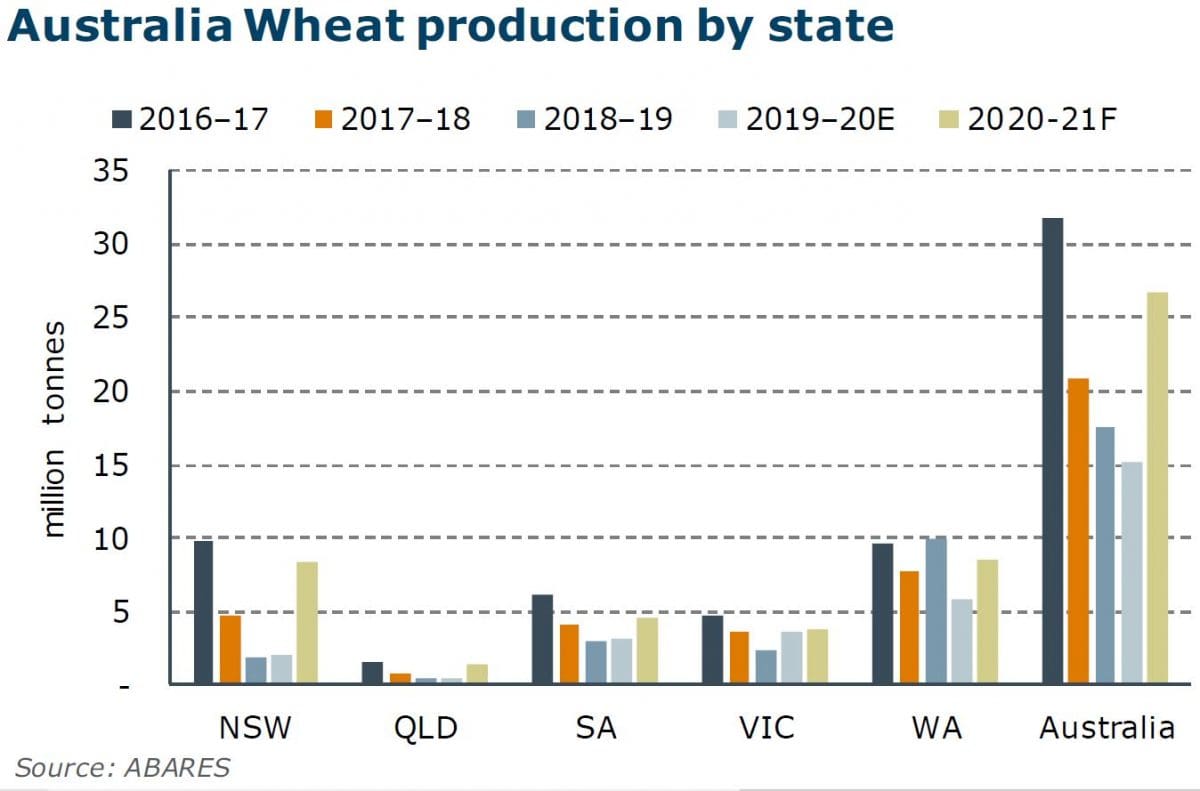 The forecast increases in production and exports would be among the largest year-on-year rises in over 50 years.
Importantly, these forecasts would spell great news for growers, many of whom are coming off the back of two tough drought years.
Mr Whitehead said some of these forecasts might still be impacted in coming months by possible economic effects of COVID-19 on some export markets, as well as the dynamics of other major global grain exporters.
He said it was vital that all stakeholders along the grain supply chain ensured they were well-prepared for the coming harvest and that transport, storage and export processes ran as efficiently as possible.
These preparations should also see growers ensure their infrastructure and materials including silos, bunkers, coverings and grain bags are all in adequate supply.
"Growers, contractors and traders will also be looking ensure adequate availability of harvesting and transport machinery, including headers, trucks, and train capacity," Mr Whitehead said.
"While the COVID-19 situation in Australia later this year is difficult to predict, it would be wise to factor in any implications from possible continuing restrictions on cross-border movements between States."
The ANZ report also looked at the global grain export landscape, including the challenges from factors such as China's barley tariffs, Black Sea Region competition and US agri policy which has been impacted by the looming election.
Despite these factors, the report highlighted the positive outlook for Australian grain to supply the fundamental bread and noodle needs of markets across Asia, and the boost to grain from the free trade agreement with Indonesia.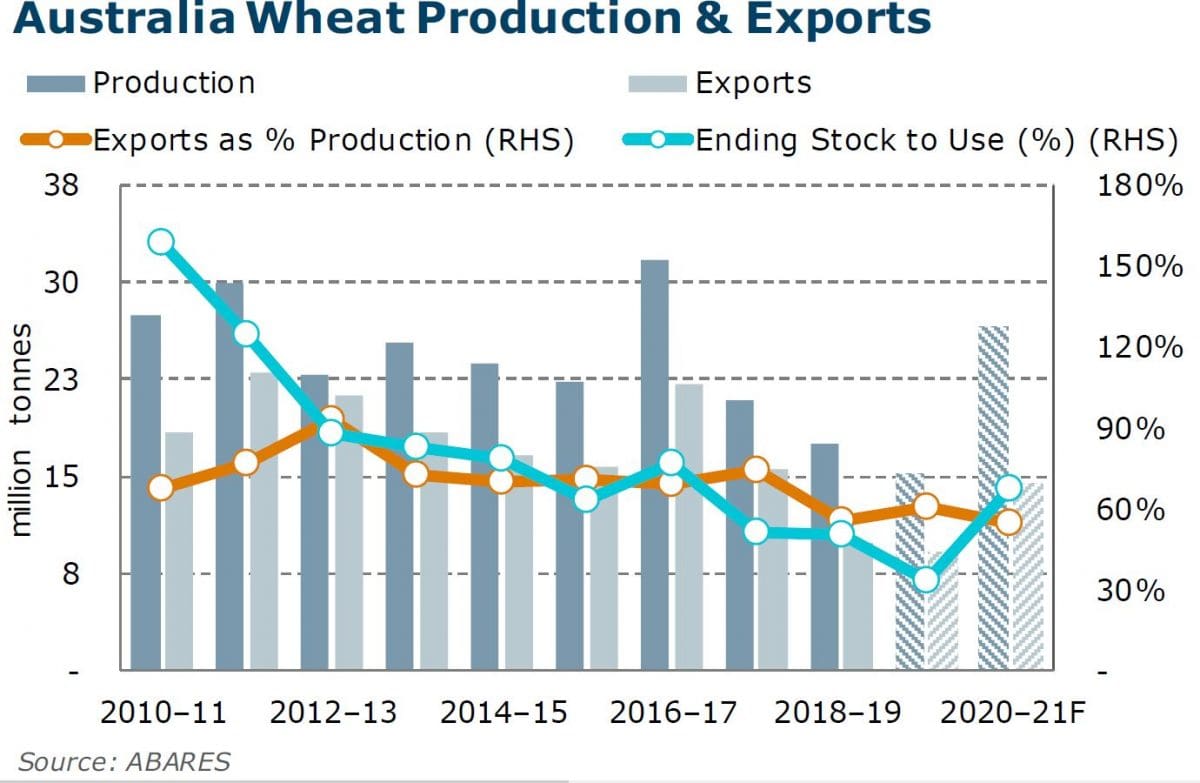 Source: ANZ