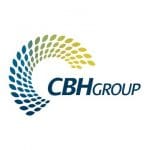 The CBH Group has announced it is exploring the potential for a new receival site at Roelands, near Bunbury in Western Australia, to enhance services to growers in the region.
CBH Group general manager of operations, David Capper, said growers had been calling for increased services in the Bunbury region and the proposed site was one possible solution for CBH to provide a better service.
"One factor in CBH exploring the potential for a new site at Roelands is that the amount of grain in the Bunbury catchment has continued to increase in recent years," Mr Capper said.
"The Bunbury region has also recently benefitted from upgrades to the Coalfields Highway which is a key piece of infrastructure that now makes this project a viable option.
"CBH endeavours to provide the most competitive supply chain for our growers."
The co-operative will this month lodge a development approval submission for the project with the Shire of Harvey.
Development costs for the 120,000 tonne storage site are estimated at $9 million. The proposed site would be located on Treendale Road approximately 20 kilometres from Bunbury.
A final investment decision on whether to proceed with the development will be subject to approval from the CBH Board following the due diligence process.
Source: CBH