AUSTRALIA's grain industry is in for a big shakeup over the next decade with changing climate and consumer preferences reshaping the industry's future.
That's the message University of Western Australia School of Agriculture and Environment, and Australian Export Grains Innovation Centre chief economist, Professor Ross Kingwell, will present to more than 300 colleagues at the 64th Annual Conference of the Australasian Agricultural and Resource Economics Society (AARES) being held in Perth from today through to Friday.
Professor Kingwell said demand for grain was set to increase as Australia's population grew by another five million over the next decade, and people's food habits increasingly were underpinned by grains.
Yet despite a growing demand for grain on local and international markets, Australia faced the challenge of lifting its grain production in the face of a changing and volatile climate.
"Climate volatility and climate change is restricting the rate at which grain yields can increase in Australia. Yet our population is increasing and our diets are changing towards greater consumption of meats that require grain feeding," he said.
"We have moved away from consuming beef and sheep to the main meats being pork and poultry. Poultry and pork are underpinned by grain feeding.
"So, when you combine the diet change with the five million extra Australians that will be living mostly in eastern Australia over the next decade, it means in eastern Australia there is going to be an additional need for feedgrains of about 2.5 million tonnes coming out of Australia at a time when our ability to produce grain is being affected by climate volatility and a drying trend."
Professor Kingwell said that ultimately meant an increase in the importance of the domestic grain market, particularly the feedgrain market, mostly in eastern Australia.
"What will happen will be an increase in feedgrain production in the higher rainfall parts of eastern Australia with a focus on serving domestic demand," he said.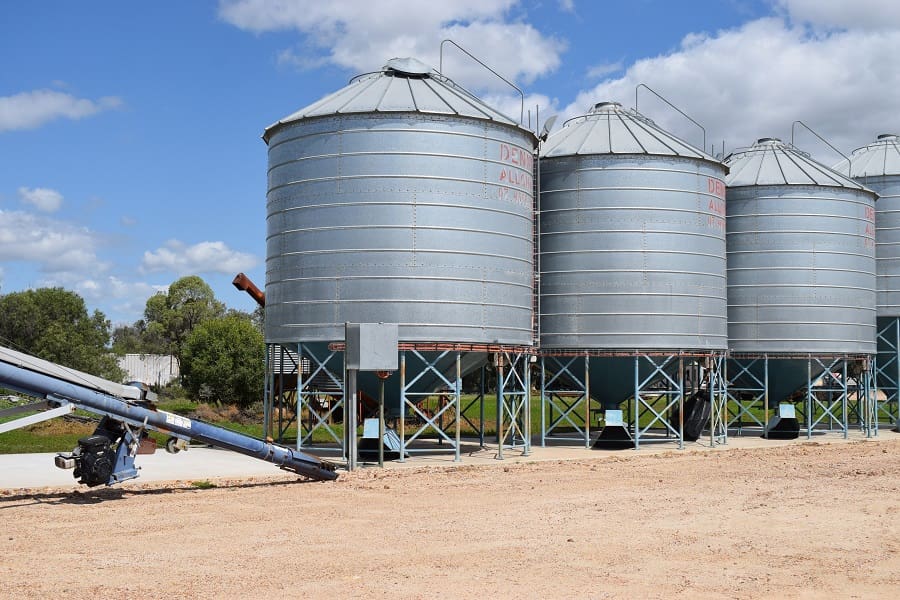 "The other change will be an even greater focus on farm storage of grain because, in a low interest rate environment, you can more easily afford to carry stocks of grain and make money from that in the dry years when there is a need for feed grain.
"In addition, with a drying trend, even the extensive animal industries – sheep, wool and beef – are going to occasionally need supplementary grain to keep animals alive through the prolonged dry stretches."
Professor Kingwell said while the changes would see an increased importance of the domestic market in the eastern states, they also had implications for South Australia and Western Australia.
"In the less populous states of WA and SA it means their focus on export markets will remain. But, when there are prolonged periods of drought or dry conditions in eastern Australia, grain grown in WA and SA, rather than being exported, will be shifted across the continent to service east coast demand," he said.
"A consequence of that is that Australia's reliability as a grain exporter is going to be impaired because some of that grain, rather than reliably going to export customers overseas, will find its way around the coast to eastern parts of Australia."
Grain Central: Get our free daily cropping news straight to your inbox – Click here