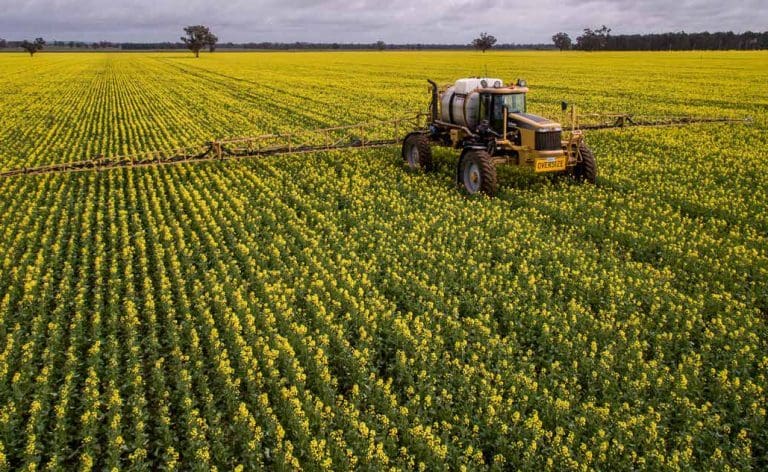 AUSTRALIAN-BASED crop-protection and seed-technology company Nufarm has reported a strong increase in its financial performance for the six months ended March 31 (1H22), with an underlying net profit after tax of $133 million, an increase of 112 per cent on the previous corresponding period.
The company also announced underlying earnings before interest, tax, depreciation and amortisation (EBITDA) of $330M, up from $233M in HY21.
Nufarm managing director and CEO Greg Hunt said this outcome was the result of strong commodity prices and positive seasonal conditions, alongside benefits from long-term strategic decisions such as product and technology advancements.
"While we have benefited from healthy seasonal demand in our markets and higher grain prices, we are also reaping the outcomes of the hard work undertaken in recent years to transform the company," Mr Hunt said.
"Our decision, as an example, to establish a procurement hub in China five years ago has helped us secure supply for our customers, despite backlogs arising from COVID-related foreclosures and logistics challenges.
"The investments we have made in our supply and manufacturing site are developing real benefits to our business and our ability to reliably supply our customers."
Mr Hunt said there was a major increase in new products or expanding label uses in 1H22.
"We continue to forge ahead, advancing our product and technology pipelines.
"Our crop protection pipeline remains strong, with over 150 registrations or expansions of labelled uses granted during the half."
The drought-stricken North America market provided the highest source of earnings growth for Nufarm's crop protection business, with EBITDA of $93M, up from $33M in 1H21.
"All parts of this segment recorded strong growth with revenue up in crop protection in the US, Canada and Mexico," Mr Hunt said.
"It is really driven by strong corn and soybean prices, and market conditions drove significant demand.
"The significant up-lift in earnings and margin reflect the benefit of investments we made in domestic manufacturing capabilities in North America.
"Having a presence on the ground means we can supply locally as well as developing close relationships with our customers."
The Asia Pacific segment, which includes Australia, saw 45pc EBITDA growth, while the European segment shrank by 1pc.
Nuseed product advancements
Nufarm's global seed technologies business, Nuseed, also reported an earnings rise of 24pc, with a 1HY22 EBITDA of $46M.
This business features Nufarm's core seeds portfolio, omega-3 canola operation and Carinata, a biofuel feedstock.
Nuseed group executive Brent Zacharias said the off-take agreement announced in February to supply bp with Carinata drove the growth in the seed business.
"The highlight for the first half was the signing of our long term strategic off-take market development agreement with bp.
"We see this as a transformational development for this program and strong validation that they see Carinata's potential as an advanced, non-food agricultural sustainable feedstock for biofuel production.
"The agreement for an initial 10-year term allows us to rapidly accelerate the development and expansion of our network of growers, channel and supply chain partners to deliver Carinata oil to bp."
Mr Zacharias said repeat orders from Chilean customers and increased sales of the fish nutrition product, Aquaterra, boosted revenue for Nuseed's omega-3 canola operation.
Industry conditions drive outlook
Mr Hunt said the positive results throughout the business are set to continue, with the outlook for the 2022 full year results remaining positive.
"Current industry conditions are highly favourable, with grain prices likely to remain elevated driving increased planting and demand for crop-protection products.
"Full-year results are anticipated to be proportionately more weighted to the first half compared to FY21, given the elevated forward sales due to global uncertainty and volatility in relation to active ingredient pricing, global supply chain and logistics challenges.
"Despite some concerns around global supply chains and inflation, the growth outlook and prospects for our industry remain clear.
"We see a credible path to over $4 billion revenue by 2026, with our seed technologies business aspiring to revenues of between $600-$700M in 2026."
Source: Nufarm