WESTERN Australia has taken steps today to safeguard agricultural production and head off farm labour shortages in the midst of the COVID-19 pandemic, including exempting workers and freight from cross-border restrictions.
WA Minister for Regional Development, Agriculture and Food, Alannah MacTiernan, said while interstate border restrictions had come into force to protect the health of the community, exemptions had been put in place to support the agricultural sector.
"People who are required to travel to WA to work in agriculture and primary industries are exempt from the 14-day self-isolation requirement, as they perform an essential service for our state. This includes people servicing agricultural machinery," she said.
"All freight movements have also been exempted, which means there are no impacts on agricultural inputs or machinery imports. The exemptions apply to all transport providers, such as truck drivers, and there are no additional requirements in place for livestock movements beyond the usual biosecurity protocols."
Job seeker support
The WA Government has also joined with FoodAllianceWA to launch a dedicated program, 'Here for WA', which will help connect job seekers with opportunities across the agriculture, fisheries and food sectors.
The campaign includes a new website to connect workers with potential regional employers, an online searchable employment database for skilled workers under 30, and additional resources directed into industry-based career programs.
The new website – http://www.jobsinwafoodandag.com – will allow workers seeking employment in regional WA to register their interest and connect with regional employers, labour hire companies and recruitment businesses looking for casual, skilled and unskilled workers.
WA agriculture and food businesses have been provided with 12 months free access to the online database, providing employers with access to more than 7500 skilled tertiary students and workers under the age of 30.
"We know primary producers are concerned about labour shortages – the new FoodAllianceWA website will help fill these gaps by connecting businesses with workers who have been displaced from other industries such as hospitality," Ms MacTiernan said.
"Employers can also search the new online database to find workers with specific skills and qualifications, such as forklift tickets, construction white cards or livestock experience.
"It is important that workers do not travel to regional areas until they have a job secured to comply with the latest travel restrictions and keep our communities safe."
Ag essential service
WAFarmers president, Rhys Turton, said the Food Alliance WA network was pleased to receive assurances from the government that food and agricultural supply chains were considered an essential service, and that farm workers would be able to move interstate through borders, and intrastate.
He said travel restrictions on international workers implemented as a result of the coronavirus crisis could lead to labour shortages for the state's food, farming, beverage and fishing industries.
However, these could represent job opportunities for Western Australians who had lost work in the wake of COVID-19.
"Every year our industries employ thousands of people in seasonal tasks, particularly in horticulture and aquaculture," he said.
"We want to make sure that Western Australians looking for work have the opportunity to take up these jobs.
"This could include people who have lost their jobs, such as those in the hospitality and tourism sectors, due to the COVID-19 control measures.
"If you're keen to learn and happy to work hard, our industries can offer a lot of opportunities."
Chemical, fertiliser shortage
Ms MacTiernan said the government was aware of shortages of some agricultural inputs, but expected supplies to be back to normal in coming weeks.
"We are experiencing some shortages in fertilisers and pre-seeding chemical inputs, but this appears to be the result of lots of supply being sent east when the drought broke while many factories in China went into lockdown," she said.
"However, factories in China are rebooting and, if all goes well, supplies will be back to normal in the next couple of weeks. Some farmers may want to reconsider substituting later varieties for early planting strains to maximise chances that pre-seeding chemicals will be available."
Intrastate restrictions
Ms MacTiernan said the government was framing restrictions on travel within the state that would come into force in the next few days, but they would not limit agricultural services.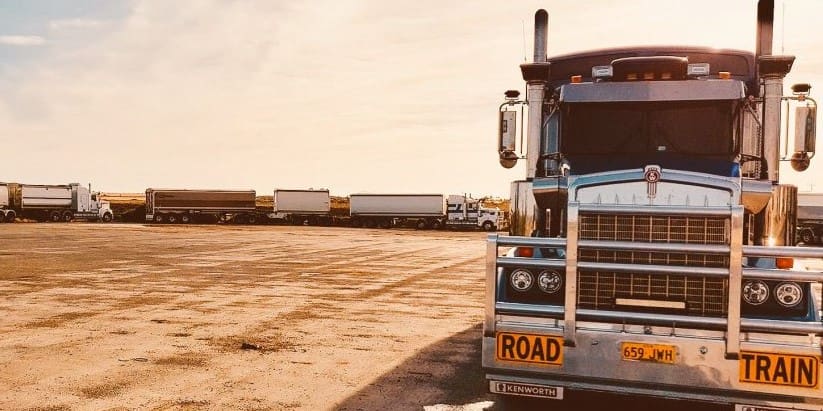 "(We are) drafting measures to stop non-essential travel between regions – we know this will be difficult, but it will help reduce the spread of coronavirus in regional areas," she said.
"While we are still working through the detail of this, we will not be stopping the flow of goods or agricultural workers."
International supply chains
Ms MacTiernan said the government was working closely with industry to keep export supply chains open and assured the industry freight and cargo shipping would continue.
"However, the widespread cancellation of passenger flights has reduced our avenues into international markets, affecting exports of meat, fresh produce, lobster, and some premium horticultural products," she said.
"We are bringing together our exporters to discuss options for air freight export, particularly to explore chartering underutilised planes to continue to supply overseas markets in Asia and the Middle East."
Source: WA Government, FoodAllianceWA
Grain Central: Get our free daily cropping news straight to your inbox – Click here