Using conventional plant breeding methods, CSIRO researchers have developed a world-first barley grain with 10,000 times less hordeins (the type of gluten found in barley) than regular barley.
"Kebari" barley grain barley was developed by the CSIRO in response to the large and growing global demand for food and beverage products to meet the needs of people with coeliac disease and people who are gluten intolerant.
People with these conditions need to follow a life-long gluten free diet, and these diets are often expensive, high in fat and sugar, and low in fibre, minerals and vitamins, which in turn can contribute to adverse health conditions.
The grain has been named and trademarked as Kebari, in honour of an archaeological discovery at the Sea of Galilee, where evidence of the Kebaran people growing, harvesting and processing barley 23,000 years ago has been found.
The gluten content of Kebari barley is less than 5 parts per million (ppm), well below the limit of 20 ppm recommended by the World Health Organization (WHO) for classification as gluten-free.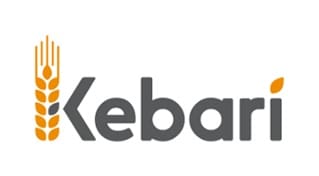 While it is 'ultra-low' in gluten, and does meet the WHO recommendation for classification as gluten-free, Kebari barley cannot be called 'gluten-free' in Australia or New Zealand under the current Food Standards Code as it is a barley grain. Regulations in Europe will allow products containing Kebari grain to be called gluten-free.
Kebari barley was developed through the Coeliac Friendly Cereals project, co-funded by CSIRO and The Grains Research and Development Corporation (GRDC).
Released earlier this year, Kebari barley has already been used to make the first commercially brewed, full flavoured, barley-based, gluten-free beer.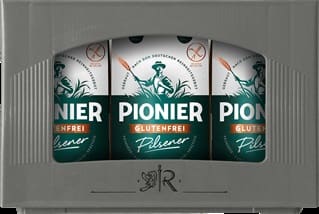 The Pionier beer, produced by German brewer Radeberger, was launched in Germany in April, 2016.
In Germany the production of beer is regulated by the German Beer Purity Law (Reinheitsgebot) which allows only water, barley, yeast and hops to be used in beer making.
By using Kebari grain, Radebergerhave been able to release the first ever gluten-free beer marketed in Germany, a fitting celebration of tradition and innovation in 2016, which is the 500th anniversary of theReinheitsgebot.
Pionier beer will hopefully be the first of many new Kebari barley products suitable for people with coeliac disease and people who avoid gluten in their diets.
Source: CSIRO. Kebari™ is a trade mark of CSIRO. The Walter and Eliza Hall Institute of Medical Research and The Royal Melbourne Hospital were also involved in the early stages of the ultra-low gluten barley project.