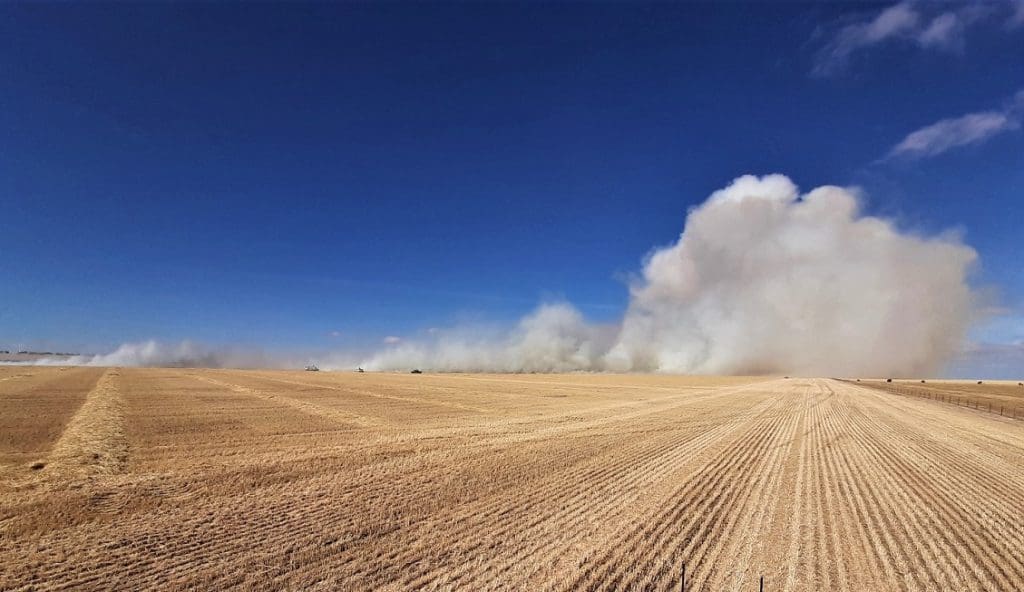 THE long-running drought and catastrophic fires that have impacted much of Australia will shape the policy focus of agricultural industry leaders in 2020, highlighting the need to build greater resilience into farming, service and supply chain systems.
GrainGrowers chair Brett Hosking said the bushfires which had devastated many regions across Australia, including swathes of cropping land, highlighted the need for the farming sector to address the challenge of a changed climate.
"We need to be thinking strategically about what tools we need to give growers to help them cope with greater variability in seasons and more extreme droughts," he said.
"We need to look at how we help those who have been through three or four years of drought recover and plan for a more sustainable farming future."
He said the issue of multi-peril insurance was "still on the table", along with the need to make sure the $4 billion Regional Investment Corporation (RIC) – dubbed the "Barnaby Bank"- was working efficiently and the money was reaching the people who needed it.
Mr Hosking said industry infrastructure was going to be a really important focus this year as operators tried to move fodder and feed around the nation for those affected by fires or maintaining stock through the drought.
"So, the discrepancies between states with road regulations is an issue. We need to get that right. In Victoria, for instance, they have allowed road train access purely for the purpose of getting fodder up to drought-affected farmers. Really, that shouldn't be a temporary fix, it should be permanent," he said.
"It's time we started to have a serious conversation about harmonising logistics in the country so feed and fodder can move freely without impediments."
Mr Hosking said the Grain Sustainability Framework launched last year as part of the Behind Australian Grain initiative provided a platform for shaping the industry for the future.
"It will mean developing an industry that wants to be more responsive to producing a product the consumer and world wants. It will look at a heap of things such as how we manage the environment and landscape as farmers, recognising the good work that has and continues to be done, recognising the innovation that is out there, and also thinking about how we care for the growers and the small communities that depend on growers," he said.
Grain Producers Australia chair Andrew Weidemann said one of the key focuses in 2020 would be on a review of the industry after deregulation.
"We think there are some major issues around transparency in the supply chain. Supply chain costs are not decreasing," he said.
"There are also market pressures around some of the information required to service the markets in terms of chemical use."
Mr Weidemann said farm safety would be a number one priority.
"We have been working on farm safety over the last 12 months to try to come up with a program that best fits farmers," he said.
"We need a system that farmers can use with inducting workers onto the farm. Most businesses now have these things in place but clearly the grain industry and agricultural sector is lagging in that space.
"I know a lot of farmers are frustrated about having to go and do inductions at every site they go to. It has affected some businesses from farmers taking grain there. It needs to be streamlined.
"At the same time, we want to work with the post-farm gate sector to ensure there is only one program instead of 20."
Grain Central: Get our free daily cropping news straight to your inbox – Click here