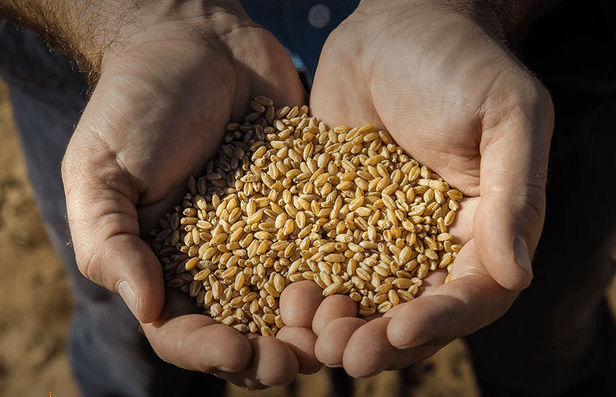 AUSTRALIAN Crop Breeders members will this month be commencing audits of growers suspected of intentionally avoiding payment of end-point royalties (EPRs) on seed varieties.
"Unfortunately there continues to be disappointing attempts by some growers to avoid paying EPR, thereby receiving the benefit of varietal improvement but leaving their neighbours to pay for it," ACB board member and AGT chief executive officer and head of breeding Haydn Kuchel  said.
"Consequently, some ACB breeder members are about to begin actively auditing growers they suspect of benefiting without contributing," Dr Kuchel said.
EPRs cover most open-pollinated grain crops under the Plant Breeders Rights Act 1994 and are payable to breeders on point of sale on a per-tonne basis for up to 20 years per variety.
On cereals, EPRs are generally $2-$4/t, and underpayment to breeders comes when a higher-EPR variety is declared as one of a lower rate, or when a variety with an EPR payable is declared as one where the royalty-collection period has ended.
In years past, some breeders have followed up individual growers for failure to pay EPR on an ad-hoc basis, sometimes resulting in legal action.
However, this is the first time ACB members have announced they will act concurrently.
"We believe in the role plant breeders play in helping Australian farmers remain competitive internationally," Dr Kuchel said.
"EPRs are the fairest way for breeding companies to make the money they need to fund future years of varietal improvement and have helped international investment in Australian field crop breeding."
Technologies including DNA identity checks, data-matching and AI grain assessment are being used by seed companies to identify where EPR avoidance is taking place.
"ACB has recently met with several grower-representative bodies to discuss ways to improve the EPR system and ensure that these audits are undertaken appropriately.
An overhaul of the Annual Harvest Declaration can be expected with the new system in place as early as the 2024-25 harvest.
Grain Producers Australia (GPA) is one of those groups ACB has met with, and said in a statement it was in the process of reviewing its EPR policy via a discussion paper to members.
GPA said it supported EPRs as the most equitable method of collecting a royalty on a new variety.
However, GPA believes that in order to ensure continued grower support for EPR collection, payment should be cost effective and collected at the first point of sale.
GPA said time limits on how long after commercialisation a levy can be collected should be in place, and there should be percentage-based price limits, and no closed loops.
GPA is also calling for full transparency on how levies are set, and allowance for grower-to-grower sales, as well as assurance that revenue collected from royalties is returned to breeding.
Grain Central: Get our free news straight to your inbox – Click here