THE Grain Central, Beef Central and Sheep Central editorial teams are delighted to announce the appointment of our newest full time agricultural journalist, Eric Barker, based in Tamworth, New South Wales.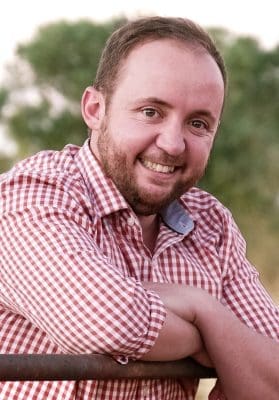 Originally hailing from Charleville in western Queensland, Eric is a dedicated and accomplished rural journalist who brings a strong background in agricultural reporting to his new role.
Eric's interest in agriculture was first nurtured on his grandparents' cattle property near Wyandra.
He studied journalism at Griffith University in Brisbane before earning editorial roles with Fairfax newspapers in Beaudesert in Queensland and Katherine in the Northern Territory.
In 2016 he joined ABC as a rural reporter based in Mount Isa, western Queensland, where he covered droughts, live exports, floods, grasshopper plagues, and frontier developments in North Australia.
His role with the ABC included several stints filling in as host of the acclaimed Queensland Country Hour, filing stories to Landline and ABC TV and Radio news bulletins, and a year-long secondment to ABC news in Cairns.
Eric's outstanding reporting skills, experience across a diverse range of agricultural industries and regions and his deep affiliation with the rural sector make him a highly valued and welcome addition to the Beef Central, Sheep Central and Grain Central teams.
Eric is based in Tamworth, NSW. If you're in town or have a story to share drop him a line at 0413 212 961 or [email protected], and you can find him on Twitter at @EricBarker92
WE'RE STILL HIRING: We are also about to start advertising for a full time grain and beef industry journalist – if you have experience in those sectors, strong communication skills and would like to join a dedicated team of agricultural journalists committed to keeping Australia's leading livestock and grains industries up to date please contact us at [email protected] or [email protected]