THE Federal Government's Northern Australia Infrastructure Facility (NAIF) has approved a loan of up to $32 million to construct Stage 1 of a cotton gin at Kununurra in Western Australia's Ord region.
The Ord River District Cooperative, Kimberley Agricultural Investment and the Miriuwung Gajerrong Corporation are working collaboratively to build the gin from the ground up.
The gin will be a crucial piece of infrastructure for the Ord's burgeoning cotton-growing industry.
Federal Minister for Agriculture and Northern Australia David Littleproud said building a gin would remove the need to transport cotton grown in WA out of the state for processing.
"With farmers, including traditional owners, working closely together with government, this investment by NAIF shows what economic development can look like in Northern Australia," Mr Littleproud said.
"The cotton gin has been talked about for a long time, and the construction of local cotton-processing facilities will be the trigger for much broader investment in the region."
NAIF chief executive officer Chris Wade said the investment was part of the Federal Government's $5 billion loan facility for infrastructure projects across northern Australia, and takes the total amount committed by NAIF to date to more than $3.1 billion.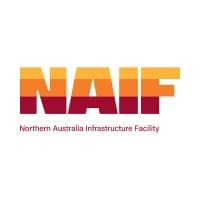 "Supporting the establishment of a new $925m cotton growing industry in northern Australia is an example of NAIF helping generate transformational growth in northern Australia," he said.
The NAIF loan is subject to customary condition precedent which include regulatory and environmental approvals.
In January, the WA Government pledged $4 million to provide electricity and preliminary design and approval works to build a gin the Ord region.
Namoi Cotton, as one of Australia's biggest ginners, recently announced it had signed a memorandum of understanding with Kimberley Cotton Company (KCC) as part of its strategy to broaden its revenue base.
This points to Namoi being the likely partner for KCC in building the gin.
It will not be WA's first; the Ord grew and processed cotton in the 1960s, but insect problems and other more viable crops meant the industry's first iteration did not survive.
Ord cotton grown in recent years has been ginned in Queensland.
Source: Federal Government