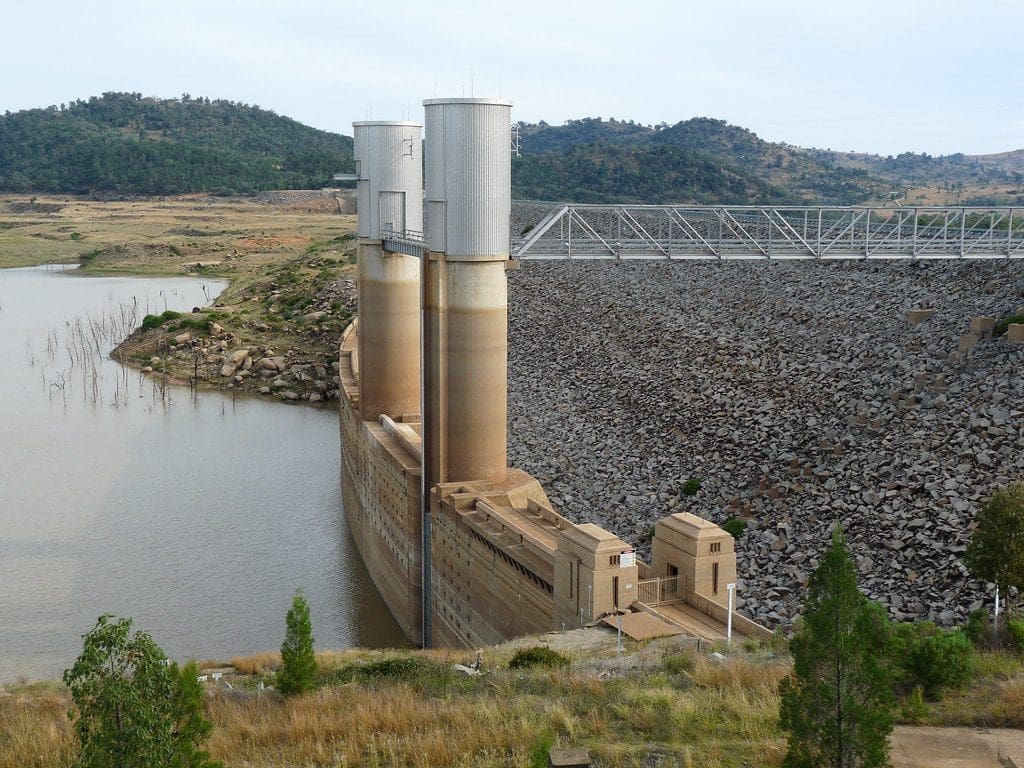 THE Federal and New South Wales governments have announced a $1 billion water infrastructure package, including dam construction and upgrades, for rural and regional communities impacted by drought in NSW.
The announcement includes the first new dam in NSW in 30 years at Dungowan near Tamworth; raising the Wyangala Dam wall by 10 metres in the state's Central West; and a study into a 100,000-megalitre dam on the Mole River near Tenterfield.
Prime Minister Scott Morrison said the package dealt with the immediate needs for financial assistance in, and longer term investments to build, drought resilience for the future.
"Together we'll deliver a $650 million upgrade of Wyangala Dam in the state's Central West and a $480 million new Dungowan Dam near Tamworth," he said.
"Our 50/50 investment with the state government in these priority large-scale water infrastructure projects will free up NSW funding to allow them to progress critical town water projects across NSW. We want to get these projects underway because this is about water supply and security.
"We're also investing an initial $24 million on a 50/50 basis with NSW for the 100,000-megalitre proposed Border Rivers project on the Mole River, near the Queensland border. This will ensure the project is shovel ready and help to identify the potential benefits that could flow on to irrigators and local communities in NSW and potentially Queensland."
Construction is set to begin in 2020 and the works completed by 2025.
NSW Farmers president James Jackson said there was a need for improved water capture and storage for areas west of the Great Divide.
"Dams can deliver a quadruple benefit for NSW. They deliver a mechanism for storage of domestic and irrigation water but also in an uncertain future they are flood mitigation tools and a critical part of the energy solution with pumped hydro being a great battery for reliable energy," he said.
"We do need projects that help secure future water supplies for communities and food and fibre production.
"Unfortunately, this announcement will do very little for those farmers who have no water for stock and are on very restricted domestic water use for drinking and washing.
"There is a need for water now and we call on both Governments to continue to work collaboratively with and providing funding to Local Shires who are building pipelines and trucking in water at significant cost."
Sources: Federal Government, NSW Government, NSW Farmers