THE Federal Government has moved to protect landholders from the unlawful actions of activists by introducing new offences for the incitement of trespass, property damage, or theft on agricultural land.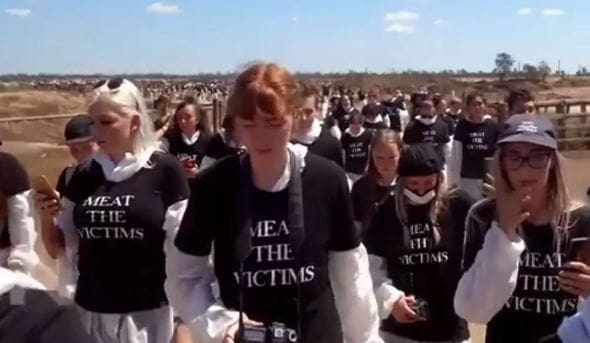 Attorney-General, Christian Porter, said incidents of trespass by animal activists, such as those that occurred earlier this year, had impacted on Australian farmers and their businesses, prompting the stronger action.
"There must be consequences for this unacceptable behaviour. Farmers should not be subjected to the illegal invasion of their property and their privacy," he said.
The Bill introduces serious criminal penalties, with offenders facing up to five years' imprisonment.
It includes exemptions for journalists and whistle-blowers who expose instances of animal cruelty also covers other private agricultural businesses such as fishers and foresters.
Minister for Agriculture, Bridget McKenzie, said the Bill sent a clear message to animal activists that if they used the personal information of our family farmers to incite trespass then they wou be risking jail, once the Bill passed.
She said the government had also called on the state and territory governments to increase penalties to deter animal rights activists from trespass.
NSW Farmers president James Jackson has welcomed the move by the government today to introduce legislation to create a new offence to hold animal activists to account.
"Farmers have been terrorised by the criminal actions this year, with their farms being invaded and safety of their animals, families and employees jeopardised," Mr Jackson said.
"The Government has shown decisive and fast action to ensure any further criminal actions are appropriately penalised."
The Criminal Code Amendment (Agricultural Protection) Bill aims to criminalise the use of a carriage service with the intention of inciting another person to trespass to commit other property offences on agricultural land.
The new offence comes with penalties of up to five years imprisonment, and follows Government moves to prescribe activist group Aussie Farms under the Privacy Act – exposing it to potential penalties of up to $2.1 million.
Sources: Federal Government, NSW Farmers