GROWERS rather than traders appear to be shouldering the burden of the latest insolvency in the grain industry, which has come with the demise of GrainWorks Australia.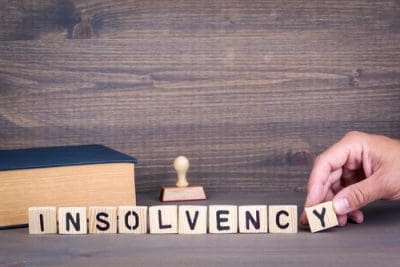 According to the Australian Securities and Investments Commission, GrainWorks Australia was registered in 2014 at an Echuca address by Timothy Oakley, who was previously employed by a grain business with operations in Echuca.
Rutherglen farmer and Victorian Farmers' Federation (VFF) grains president Ashley Fraser is among GrainWorks unsecured creditors, and said he believed the company owed $1.9 million all up.
The company is believed to have gone straight from solvency into liquidation.
"I found out about GrainWorks' situation when I had a phone call from a grower who had received a letter about it," Mr Fraser said.
It appears most or all of the company's creditors are Victorian growers in the Wimmera and Western District and north of the state.
"Communication got difficult with the company, and they were late on payment."
GrainWorks is the third company operating in Victoria in southern New South Wales to lose control of its finances in recent months, with GrainPro going into administration in July, and Lempriere Grain going the same way in March.
"We've just got to push for better payment terms.
"It's the only way we can protect ourselves."
The VFF earlier this year called for traders to transition to faster payments to help minimise the risk to growers of defaults.
Melbourne company BK Taylor and Co has been appointed as the liquidator, and is believed to have held the first creditors' meeting this week.
GrainWorks was not a member of the Grain Industry Association of Victoria, or Grain Trade Australia.
Grain Central's sources said the company did limited trades in cereals, and was thought to have been active in specialty markets.
BK Taylor and Co was contacted for comment.