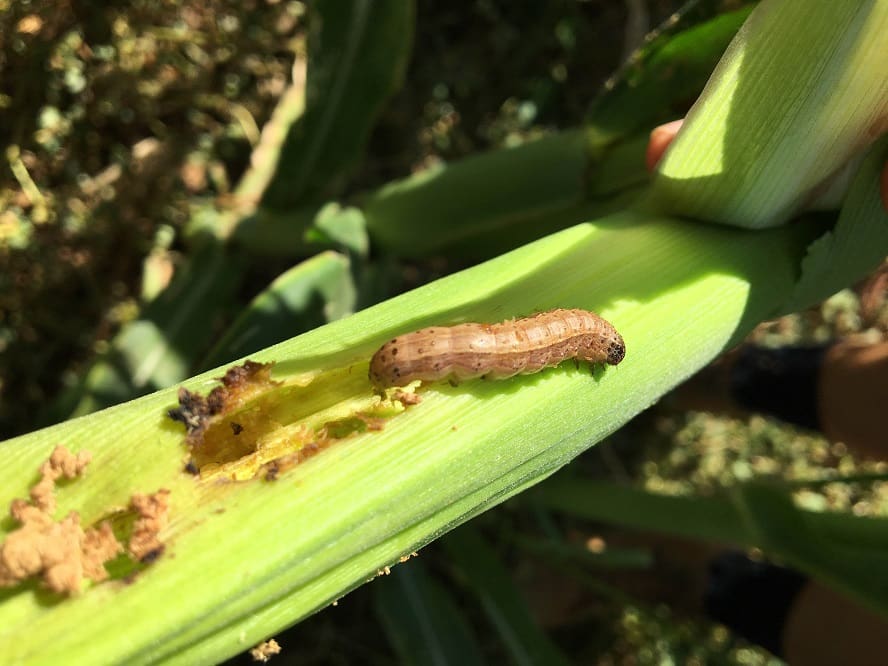 RISING population density and mobility, growing global trade, greater loss of natural habitat and environmental degradation and the impacts of climate change are all adding to the increasing threats to food security and health.
It's time the monolithic agriculture and health sectors worked better together to stem the threats they both face.
This was the main message Crawford Fund chair and former Deputy Prime Minister, John Anderson, presented to the Crawford Fund's international conference, 'Food & Nutrition Security – The Biosecurity, Health, Trade Nexus', in Canberra and online this week.
"I hope that the COVID-19 pandemic has been a wakeup call for Australia to focus on the overlap between agriculture, health and trade. In particular, with human and agriculture biosecurity a shared responsibility between Commonwealth and State governments and industry, they should work closer together now that we know that they share risks from existing and emerging pest and diseases."
"State and Federal Government departments and industry across health and agriculture should share the lessons each has learned during their battle against COVID-19 and during the years of success of Australian agricultural biosecurity measures. This would improve not only our systems for future human health pandemics but also help agriculture's constant battle against plant and animal pests and diseases in Australia and our region.
"If there's one thing that the Covid-19 pandemic has shown us, it's the importance of working together domestically and internationally, including on first rate research and development."
CEBRA managing director at the University of Melbourne, Professor Andrew Robinson, told the conference the COVID-19 pandemic illustrated the interconnectedness of people, international markets and biosecurity threats.
"Biosecurity incursions are not rare or new, and inevitably more will come. Sustainable funding of the biosecurity system will allow the kinds of long-term investments into infrastructure and data capture that will be essential to make our efforts more targeted and effective," he said.
"Biosecurity is the sum of the actions that we all take to prevent generational threats to human health, to agriculture-driven economies, to unique and fragile ecosystems, and to our many ways of life."
Professor Robinson said more attention was needed on how everyone could be involved in materially reduce biosecurity risks for the land-manager and the landscape.
"Invasive pests are out there: we want Australia's biosecurity system to protect us and the things that we care about, including agriculture and the economy, animal and plant health, the environment and social amenity, and human health. It's everyone's business," he said.
"The increasing interconnectedness of consumers and international markets means that we are now all stakeholders of and participants in the biosecurity system. Changing trade patterns, changing global alliances, and changing climate all press us to think and act today.
"If we allow biosecurity to be someone else's problem, trouble will come to our shores because
biosecurity is not a zero-sum game – strengthening our neighbours' systems strengthens ours too."
Agriculture Victoria senior research scientist and virologist, Dr Stacey Lynch, outlined the use of the biosecurity tool, Loop-mediated isothermal amplification (LAMP), in the field.
"Biosecurity is underpinned by rapid detection of pathogens including the detection of the pathogen genome. LAMP is an in-field deployable, low resource molecular tool which can detect the genome of a pathogen," Stacey said.
"Agriculture Victoria Research has been verifying the suitability of LAMP across the Asia-Pacific region and within our border. We have been focusing on three case studies; African Swine Fever in Timor-Leste, and Foot and Mouth Disease in Bhutan and Victoria," she said.
"Our LAMP work is underpinned by scientific rigour, and is focused on quality controls, proficiency testing, and sample and data management to support application across the Asia Pacific region and within our border, so the benefits are wide-ranging."
Source: Crawford Fund