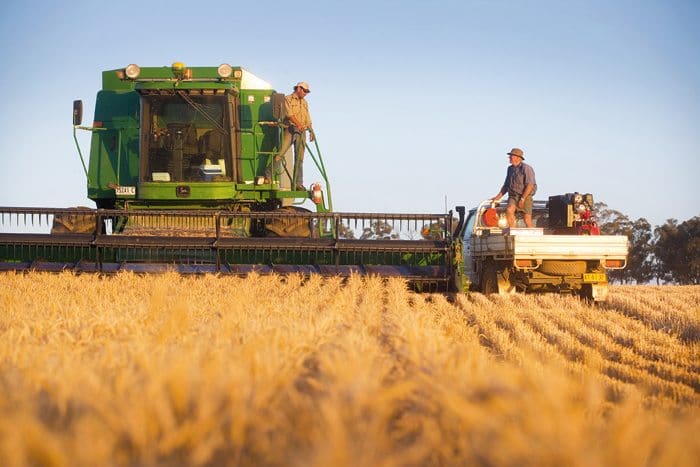 FARMERS will be able to capitalise on what is predicted to be the best harvest in many years, with the launch today of a new one-stop resource which will help agriculture overcome a COVID-induced labour shortage and get unemployed Australians into critical work.
New South Wales Minister for Agriculture Adam Marshall announced the launch of the 'Help Harvest NSW' website today, which will connect unemployed Australians with farm work opportunities across the State as part of the NSW Government's COVID Recovery Plan.
With NSW at the forefront of this year's big winter crop comeback after drought and horticulture about six weeks from harvest, Mr Marshall said it was critical to act now as there would be a shortage of between 3500 and 5000 workers needed in the state.
"Farmers are desperate to find contractors and employees willing to work to make the most of the bumper harvest we're about to have," Mr Marshall said.
"A high volume of primary industries labour generally comes from overseas and due to COVID-19 international travel restrictions there simply isn't the number of farm workers the ag industry needs at the moment.
"The Help Harvest NSW website will help to overcome this challenge by connecting job-seeking Australians with agricultural work opportunities in NSW.
"I want to see more Aussies climb off the couch and get out into the regions where there's plenty of good paying work on until the end of the year.
"At a time when we are just beginning to emerge from drought, our state's farmers cannot afford to miss out on the financial uplift that comes from a strong harvest."
With higher than average unemployment due to COVID-19, Mr Marshall said 'Help Harvest NSW' was a way to get the State's workforce moving again.
"Never before and never again will Australians have a better chance to take up farm work, earn a decent wage and see first-hand our beautiful regions where the food we buy every day from the supermarket is produced," Mr Marshall said.
"My message to the increasing number of people looking for a job at the moment is this: get off your bum and get into agriculture – we need you.
"Take a look at Help Harvest NSW and see what job opportunities are around the corner."
Source: NSW Agriculture Minister
To explore 'Help Harvest NSW' visit https://www.nsw.gov.au/covid-19/help-harvest-nsw.